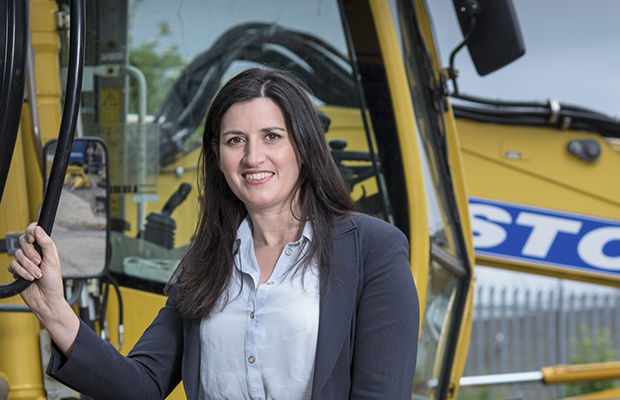 Emma Porter has been named the new Managing Director of Story Contracting's Construction Division.
Since returning to the business in April 2019, Emma has taken the reins of the Division, leading the team to deliver a number of high-profile projects throughout Cumbria.
Overseeing a £30m turnover for the Construction team, Emma has also driven forward the Divisions' commitment to giving back to the community in which the team live and work.
Over the past year, the Construction Team have helped enhance three Cumbrian charities; The Foyer in Whitehaven, Carlisle Key and Growing Well in Kendal.
Emma said: "It's great to receive the recognition and backing of our CEO and the board. This step empowers me to continue to take the Construction division from strength to strength."
With over 11 years of experience working in the construction industry, Emma has been recognised across the region with her new role on the LEP as the Chair of the Construction Sector Panel and a regular keynote speaker at a wide variety of business events across the county.
Emma also plays an active role in mentoring other women in the industry; forming a 'Women in Story' working group and is a member of Women in Nuclear.
Jason Butterworth, CEO, said: "Since returning to the business, Emma has proven her ability in winning work, building relationships with clients and tackling issues in the business to improve our performance.
"Everybody in Team Story will continue to support Emma in her new role as she takes the Construction Division into the next stage."