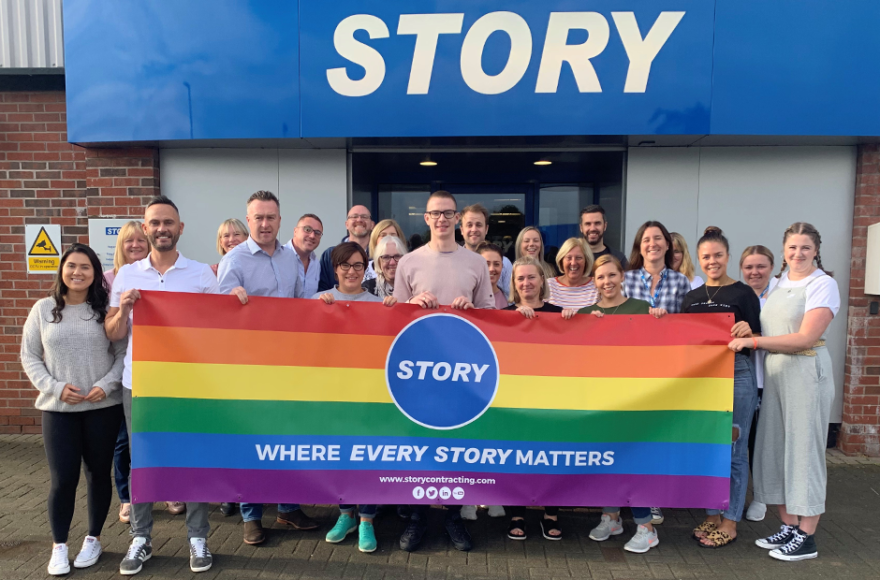 Story Contracting proudly supported Cumbria Pride 2019 in celebration of the region's LGBTQI+ community.
As part of the company's pledge to eliminate discrimination and encourage Equality, Diversity and Inclusion (EDI), the award-winning infrastructure company sponsored the event held in Carlisle Castle.
Members of Team Story also hosted a stand at the event, providing fun activities for all ages, from a mini structure building activity and hair and face glitter painting.
Construction Managing Director, Emma Porter, said: "We are proud to support such an important local event which provides a safe environment for all, regardless of race, gender or sexual orientation, to celebrate acceptance and promote greater visibility of Cumbria's LGBTQI+ community."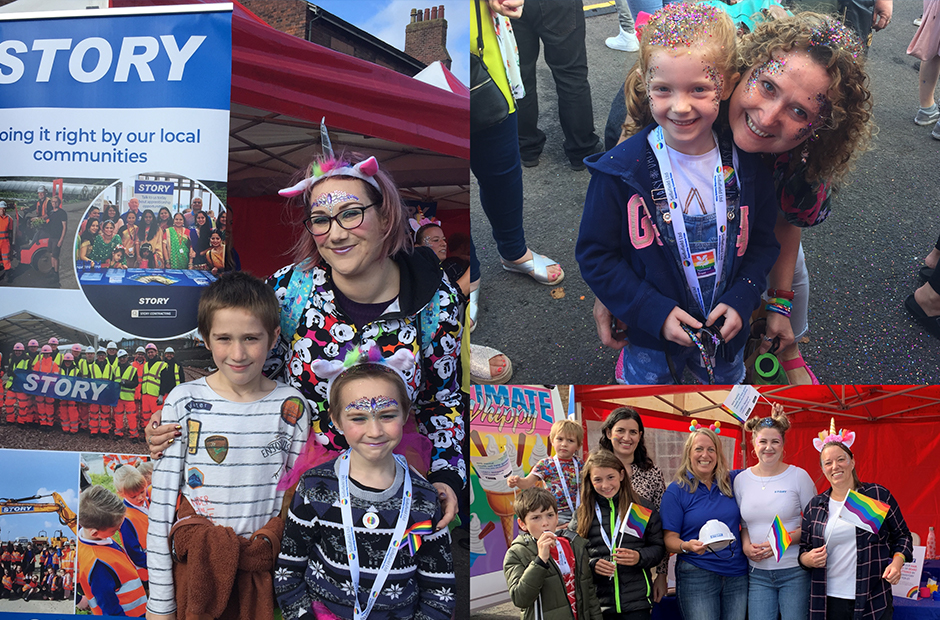 Story Contracting prides itself on being a supportive employer who creates a place where everyone can be part of the Story.
As part of the company's commitment, last year the company launched an 'Every Story' working group to ensure all employees have a voice within the company and a space to talk about EDI.
Cumbria Pride is the original and biggest LGBTQI+ event in the county and attracts sponsors, volunteers and visitors from all over Cumbria and the wider North West region. This year the event is celebrating its 10th anniversary.
Cumbria Pride's aim is to promote equality and diversity for the public benefits and counter discrimination against LGBTQI+ people across Cumbria.
It aims to be a strong voice for Cumbria's LGBT community and provide a safe environment to engage communities in the celebration of their sexual orientation and gender identity.