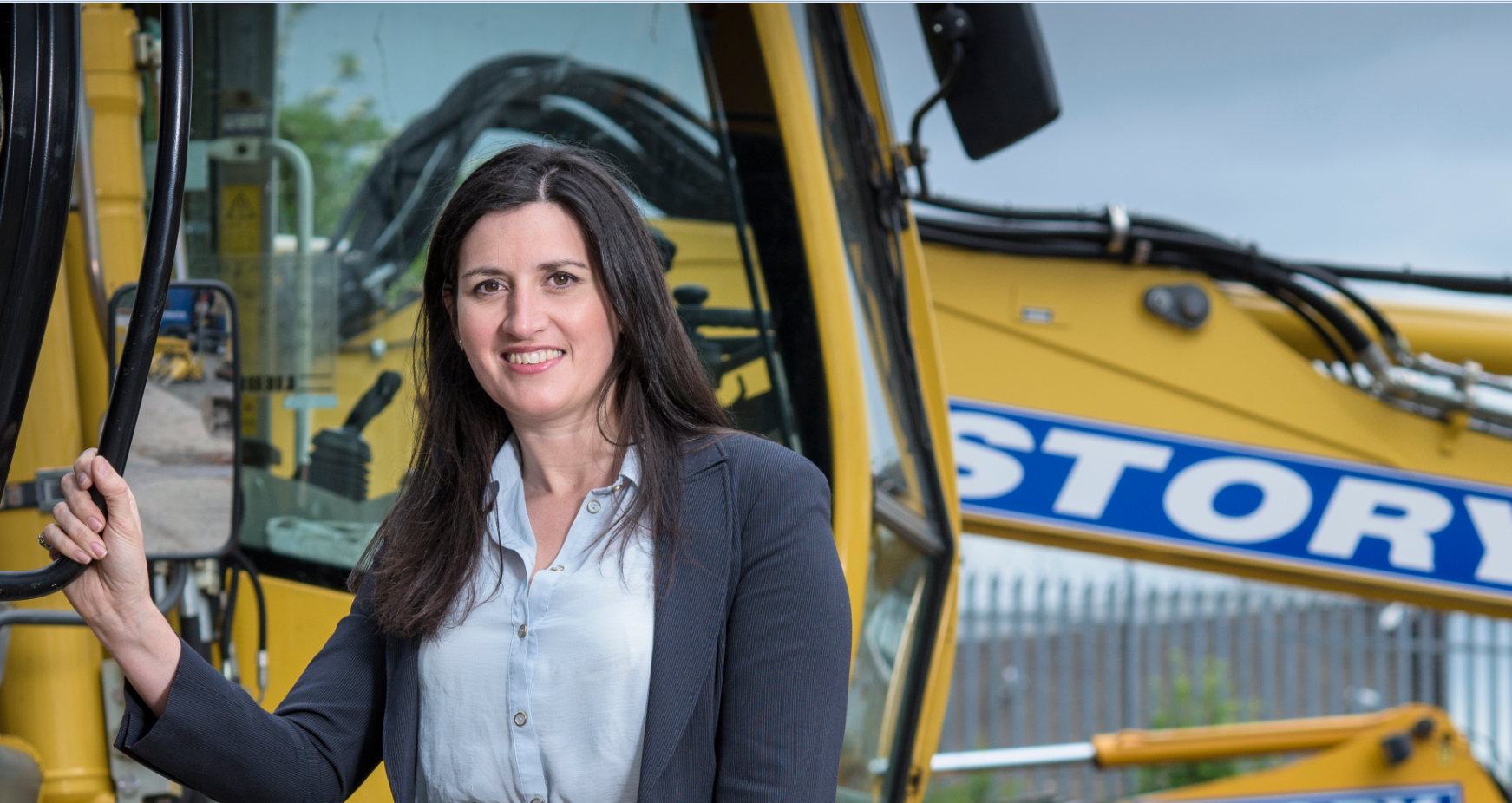 Today, on International Women's Day 2019, Story Contracting is proud to announce that Emma Porter will be returning to the company as part of its Executive Leadership Team.
Leading the way for women in male dominated industries, Emma will return to award-winning infrastructure company Story Contracting next month as Construction Director, overseeing a forecast £30m turnover for the Construction team in 2019/20.
Emma has worked in the construction industry for 11 years and will re-join Story Contracting on 01 April after a successful spell working in Advisory Services at Arup.
Emma said:"I feel a huge amount of loyalty, pride and responsibility for Story Contracting, particularly for the Construction division where I have previously worked. I believe that a combination of education along with experience working in a different sector of the construction industry, particularly for an organisation as widely respected as Arup, has given me the knowledge, skills, contacts and experience to bring back to Story Contracting and help our business achieve its goals.
"I am looking forward to working with the Construction team, many of whom I know, and getting to know new team members. I am 100% confident that, together, we can build a really successful business with a great performance and culture."
Emma first joined the Story family business in 2007 working in a variety of roles at the company over a six year period, before moving to Paris to complete an MBA at INSEAD – one of the best business schools in the world.
After moving back to the UK in 2014, Emma joined Arup as a Senior Operations Consultant working principally in the nuclear sector, and then returned to Story Contracting as the company's Head of Operations a year later. Whilst undertaking this role Emma was shortlisted for 'Business Leader of the Year' at the Women in Construction Awards.
Jason Butterworth, CEO of Story Contracting, said: "Our Construction division has experienced a promising start to the year having secured work for 60% of our 2019 business plan, and as such, we identified the need for a strong leader to help us deliver on these projects. With her industry knowledge and experience, passion for equality and diversity and hunger for success, we are confident that Emma is the perfect person for the job.
"We very much look forward to welcoming Emma back into the business and wish her the best of luck in her new role as Construction Director."
Earlier this month it was announced that Emma had also joined the Cumbria Local Enterprise Partnership Board and Chair of the Construction Sector Panel. Emma explained:
"My reason for joining the LEP is a strong desire to make a difference. I'm passionate about enabling Cumbria to achieve its potential and I strongly believe that the county needs to work in an open, collaborative and ambitious way to raise aspirations and realise our potential together."
With a keen interest in women in leadership roles and in STEM (science, technology, engineering and maths) subjects, Emma is also involved with Women in Nuclear – an initiative that strives to address the industry's gender balance and improve the representation of women in leadership. She runs a mums walking group at Watchtree nature reserve and was recently named one of Carlisle's '40 women under 40' in Carlisle Living magazine.