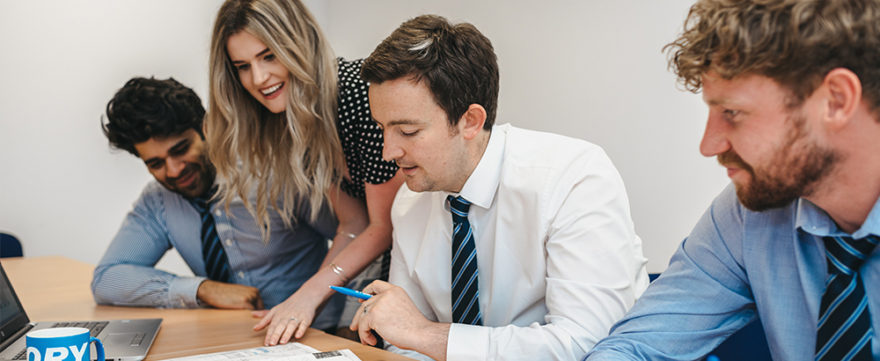 After a very successful 12 months and a host of new business wins, award-winning infrastructure company Story Scotland is building for the future by expanding its team of Estimators.
Story Scotland recently secured a framework contract worth £135m with Network Rail, which will see the company deliver a wide range of renewal and enhancement projects in Scotland over the next five years.
As such, the company – which has offices in Glasgow and Edinburgh – is currently looking to recruit individuals into its Estimating team to help support on a large number of upcoming tenders.
Thanks to the company's growth and contract wins over the past 12 months, Regional Director John MacArthur was recently promoted to Managing Director for Story Scotland. He explained:
"We place a great deal of importance on ensuring that we recruit the right people into our business to help us to achieve our goals. Thanks to our recent success we are lucky enough to be involved in more tenders than ever before, and as such, we are now looking for hard-working, passionate individuals to join our strong team of Estimators.
"We have a very busy five years ahead of us. This will be a very exciting time for our business, however there will also be challenges to overcome. I am confident that we have the foundations to continue our success, building a sustainable business model in the years ahead."
Story Scotland, which is a division of family-owned infrastructure company Story Contracting, enjoyed record growth last year, and the division has expanded from just six employees in 2014 to 121 employees currently.
Dave Gardiner, Head of Commercial at Story Scotland, explained:
"In recent years we have seen significant growth at Story Scotland and continue to build on this with the recent award of the Network Rail CP6 IP-SNE framework. This is a fantastic opportunity that represents a £135M work stream of civil rail focused works over the next five years.
"This, in conjunction with our involvement in the more traditional civils sector, provides us with a platform to further expand our Estimating team and provide a great opportunity to those looking to further their career with Story."
For more information about employment opportunities within the Story Scotland Estimating team, please visit www.storycontracting.com/jobs.