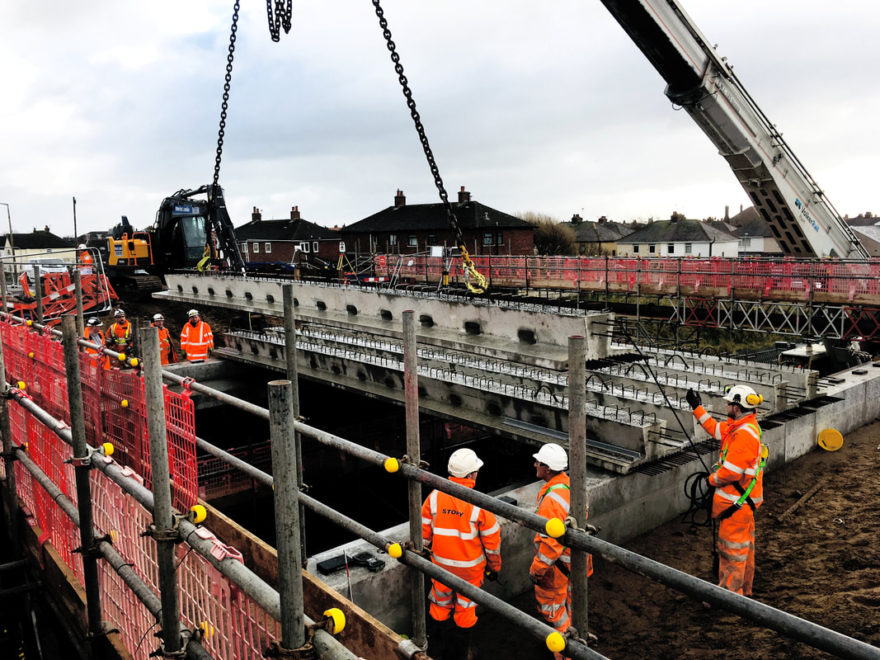 A milestone was reached in the replacement of the historic Highbury Road Bridge in St Anne's-on Sea, Lancashire.
Delivered on behalf of Network Rail, Story Contracting took an important step forward in the replacement of the expired bridge deck with a new superstructure.
Using a 108 tonne crane, 27 precast MY-Beams and 12 parapet L-units sat on top of 4 new concrete cill units, were lifted onto the existing brick structure which was originally constructed in the 1930's.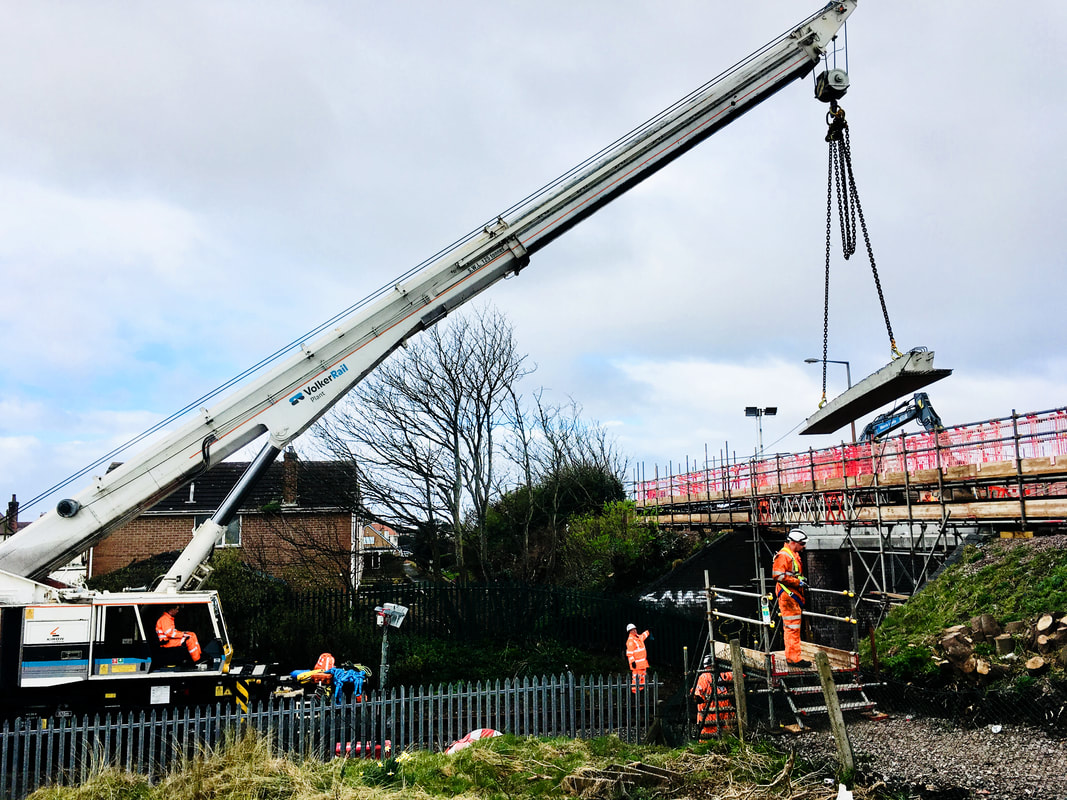 The replacement spans travelled over to the site via a ferry from Ireland, where the beams were created and trial erected.
Ian Carlton, Project Manager, said: "The works over the weekend were a fantastic result, even with the poor weather conditions, all lifts and associated works were completed safely and in good time, meaning the project is still on course to be delivered on programme. A brilliant effort and show of commitment by the project team and subcontractors."
The work, as part of Network Rail's Great North Rail Project, will see the complete replacement of the bridge making it safer, more reliable and in need of less maintenance in future.
Paul Turner, Senior HSQE Manager, was on hand to oversee safety during the lift.
He commented: "I was pleased to see specific exclusion zones had been established for different activities within the worksite. These had been briefed to the team during the site induction and signage displayed around the site as a reminder of these exclusion zones. During my visit on the first shift the exclusion zones were maintained at all times.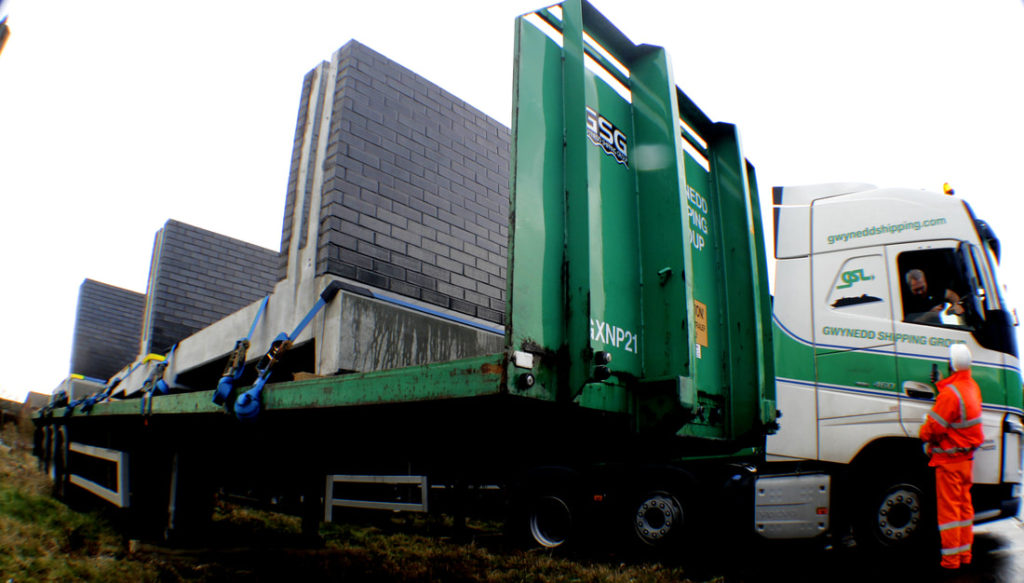 "The Project team had also identified some key risks around people/plant interface and falling from height during the planning of the core weekend.  I was particularly impressed with the way this was managed; from unloading precast units from the delivery wagons utilising harnesses and airbags, to making sure harnesses were used to protect the guys when preparing the screed."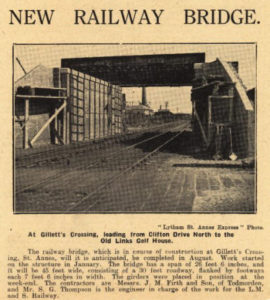 Kathryn Berry, Scheme Project Manager at Network Rail, said: "I'd just like to thank you, and the team for all of the hard work this weekend at Highbury Road."
"It was great to have such a calm and collected atmosphere on site, even with the poor weather conditions, meaning that all lifts were completed safely and in good time."
Kathryn added: "The site was very tidy even during the busy periods so I will be submitting a few good practice cards this week."
This is the fifth bridge Story Contracting have delivered in and around Blackpool.
Click here to watch a time-lapse of the crane lift
Thank you to Gordon Head for the images and time-lapse.