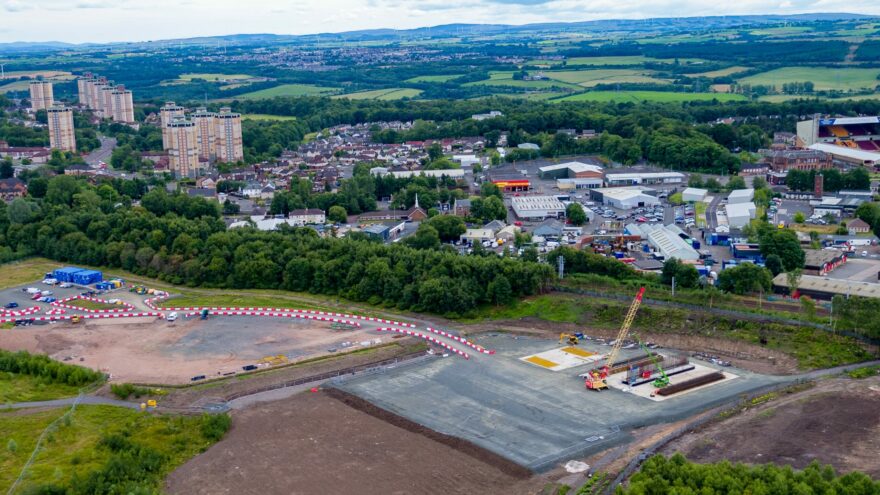 The Story Scotland site team have completed the first key milestone this week at Ravenscraig WCML Crossing, as part of a project to construct a brand-new underbridge structure on behalf of Network Rail.
The installation of 170m3 of concrete to the central pier base of the main structure portal was completed nine days ahead of the target baseline programme, with the East Abutment base reinforcement also complete ahead of schedule.
Well done to the site team and key supply chain partners for their continued commitment over the past two months to get the project to this stage.
The project will run until Summer 2023 and once complete, the new structure will allow North Lanarkshire Council to build a brand-new dual carriageway as part of a wider programme to open up the area for future development.
Read more about the project here: https://www.storycontracting.com/story-scotland-to-build-brand-new-ravenscraig-bridge/