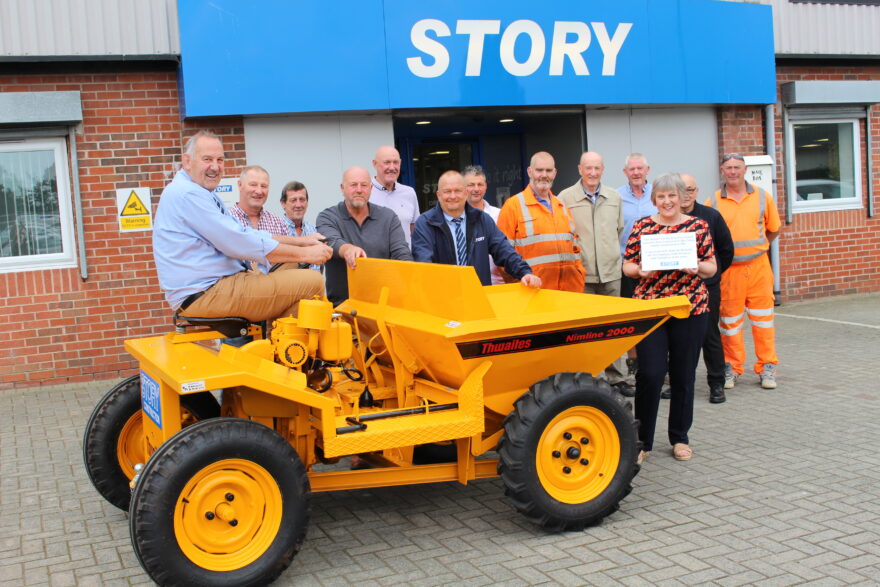 Construction businesses Story Homes and Story Contracting today celebrate their 35th anniversary of delivering high quality homes and civil engineering solutions across the UK.
Story Construction was founded by Fred Story in 1987, after the chairman gained industry experience by buying several small properties, renovating them during his evenings and weekends then selling them on. The original team consisted of just Fred and three colleagues working on a variety of construction projects, with their first contract win being a BP Filling Station for £513.
In 2012 the Story Construction group de-merged and Story Homes and Story Contracting became two separate businesses – with Homes focussing on delivering high quality housing developments across the North and Story Contracting earning its national reputation for providing rail, plant and construction solutions.
Fred Story, founder and Chairman of Story Homes and Story Contracting said: "Over the 35 years we have built two fantastic companies through the hard work, determination and passion of our people. We're seen as a trusted partner to clients, customers and landowners, and this has been key in helping us create successful and sustainable businesses for many years to come."
"From just a handful of people in the early days, to almost 1,300 staff employed at Homes and Contracting today, I am incredibly proud of the businesses we have created and everyone who has played a part in this."
Since 1987 Story has delivered over 6,500 projects for a wide range of public and private sector clients across the whole of the UK, including infrastructure, manufacturing, housing, highways and energy. Story now has nine regional offices covering the whole of Scotland and England and recently welcomed their 900th employee to Team Story.
Story Contracting is very proud to be recognised by a number of industry awards and accreditations including Network Rail's Route to Gold scheme, Institute of Civil Engineers – 'Company of the Year' and the RoSPA 'Gold Award' for health and safety achievements.
In addition to delivering award-winning projects, the company was also praised for its commitment to sustainably grow, retain and attract a diverse, multi-talented workforce within the industry, receiving the 'Investing in People' accolade at the Rail Partnership Awards. Story has also won awards for being a 'Great Place to Work', 'Investing in Communities' and for its response to businesses, the supply chain and community needs throughout COVID-19.
Jason Butterworth, CEO of Story Contracting said: "Story Contracting has gone from strength to strength since the business was founded 35 years ago, thanks to continuous investment from Fred and support from our clients, communities and people. Our company motto is 'Do it Right' and this helps us attract a high level of repeat work from a wide range of clients because they trust us to deliver high quality projects safely, on time and to budget.  We continue to invest in all of our people at Story, and we have a strong culture where our values of 'grounded', 'hardworking' and 'trusted' ensure this is protected. I am very proud to be part of this exciting journey with Story Contracting."
Long service colleagues marked the event with a photo of the first item of plant owned by Story Construction. It was recently restored by Malcom Kirkcaldy, Team Story's first employee.