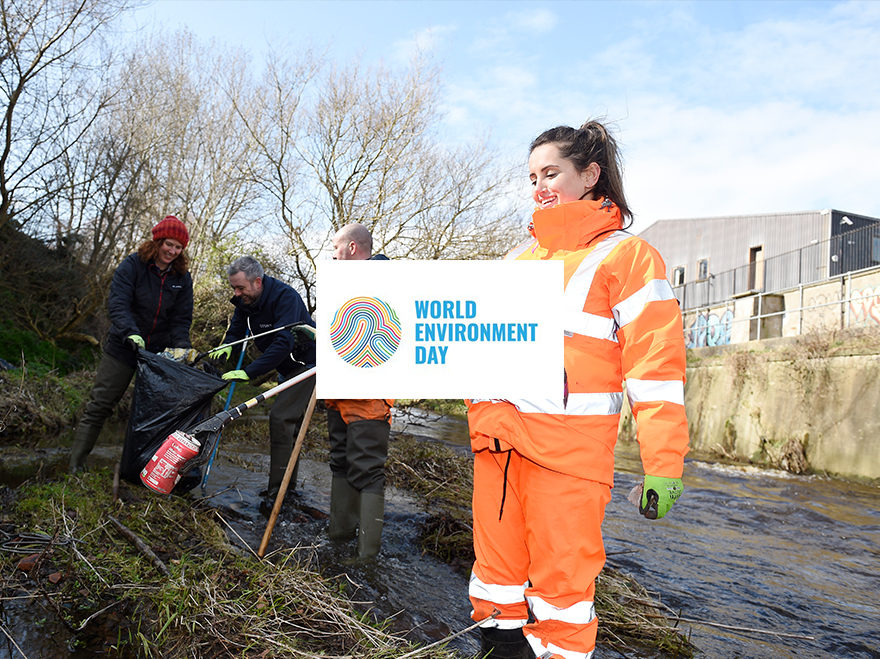 What is World Environment Day?
World Environment Day takes place every year on the 5th June. It is the United Nations' flagship day for promoting worldwide awareness and action for the environment. Over the years, it has grown to be the largest global platform for environmental public outreach and is celebrated by millions of people in more than 100 countries.
Key themes for Environmental Awareness in 2020
"2020 is a year for urgency, ambition and action to address the crisis facing nature; it is also an opportunity to more fully incorporate nature-based solutions into global climate action,"
Inger Andersen, Executive Director of the UNEP
2020 is a critical year for nations' commitments to preserving and restoring biodiversity.
#TeamStory working to support biodiversity & conservation
Habitat Restoration: Conserving the trees, shrubs and plants at our sites to ensure the care of locals, workers and most significantly biodiversity, is essential to us and is an aspect we plan wisely and with extreme consideration for the environment. 
Creating Safe Habitats for Protected Species: Providing alternative habitat for Badgers, Bats, Nesting Birds, Otters, Great Crested Newts and multiple others through the use of well renowned mitigation such as habitat restoration, nest boxes and otter ledges.
Beach Clean-up: We attended the Nestle Dalston beach clean in Rockcliffe, with beach litter being at its highest since records began with an estimated truck load of plastic letter entering the ocean every minute. 
River Clean up: We joined forces with the Water of Leith Conservation Trust to carry out a river clean-up in Edinburgh,  using a boat and wading into the water to gather litter from inaccessible places, scraping path edges to improve the width of the walkway, removing buddleia.