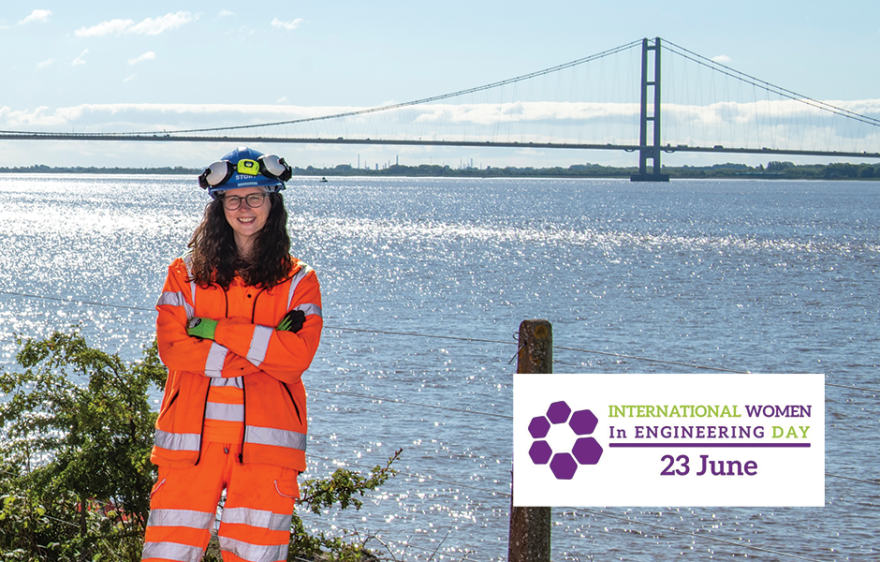 Story Contracting is proud to support International Women in Engineering Day 2020 (Tuesday 23rd June). This year's theme is #ShapeTheWorld,  focusing on how engineers shape the world and help make our planet a better, safer, more innovative and exciting place to be.
We'd like to showcase the achievements of Lara Lightfoot, who joined Story's Eastern team in September 2019 as a Graduate Engineer and since then has flourished in her career.
Lara recently came second place in the regional finals for the Institute of Civil Engineers (ICE)'s 'Emerging Engineers' competition after she presented her work on the research, development, design and implementation of the use of square-threaded piles at Hessle Foreshore. The Emerging Engineers award promotes and recognises outstanding communication of civil engineering work.
Lara presented an excellent paper on the work she has been doing at Hessle Foreshore during both her Project Agent role in the planning of the job and more recently Lara's ongoing Site Engineer role, where she is responsible for the quality inspection and setting out of the 184m long piling works. Well Done Lara!
Lara said: "I am really enjoying my time at Story, and now on site at Hessle Foreshore. I've learned a huge amount working as a Project Agent when planning the works, and now taking a more hands-on approach as a Quality & Setting Out Engineer.
"I loved getting involved with the ICE's Emerging Engineers competition. Presenting my essay on the methodology and reasoning we chose for using square threaded connections between casings (which have never been used on this scale or in this kind of setting) was really interesting, especially when listening to the other finalists and what they have been working on."