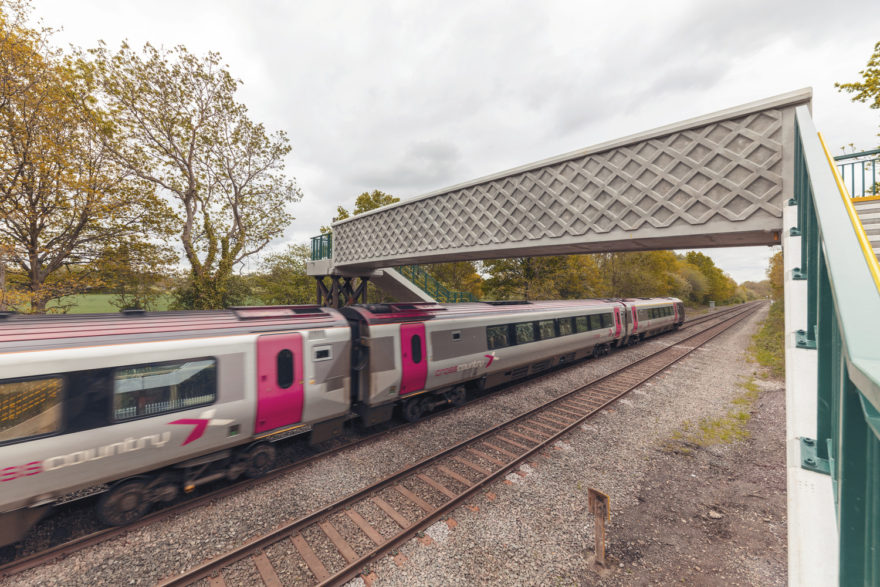 Story Contracting celebrated successfully installing a new footbridge in Whitacre Heath, Birmingham with a socially distanced opening ceremony with the Parish Council.
On behalf of Network Rail, the Story team began work on the 18.2m single span structure which took under 18 weeks to complete.
The footbridge constructed in the 1900s, was extensively corroded due to a failed protective paint system. The team replaced the existing structure with a new pre-cast concrete deck and concrete staircases with steel handrails and weathering steel trestles.
The project team worked in close collaboration with the Parish council and the Council PROW officer.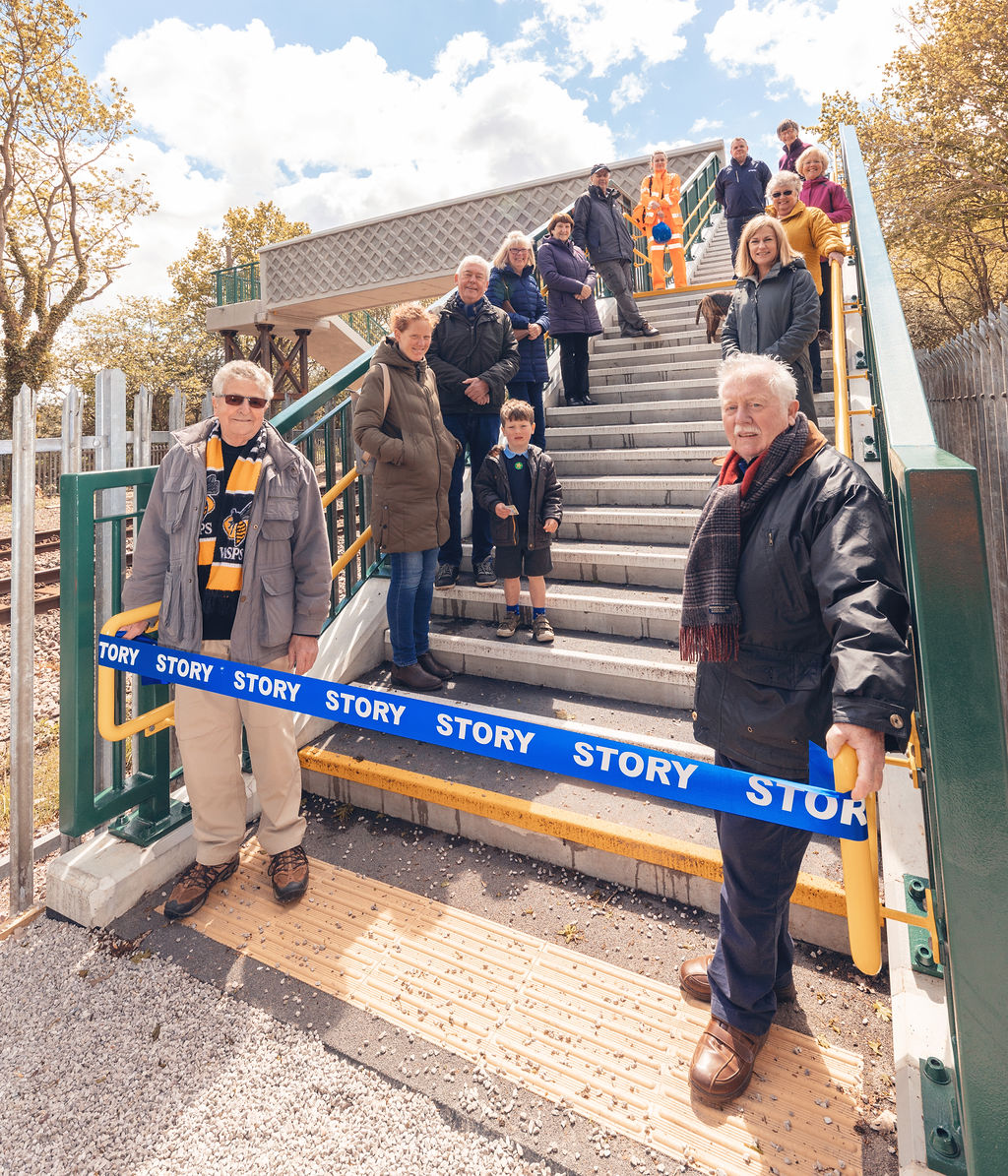 Bev Woollaston, Nether Whitacre Parish Council, said: "Thank you to all that attended the opening ceremony. We are grateful to Network Rail for deciding to replace the bridge. We appreciate the efforts made by Story Contracting with the Borough Council to incorporate the lattice work design in the concrete as a reference to our old bridge.
"The Story team kept us up to speed with progress during construction. They were always pleasant and helpful. Thank you to all those involved."
The team re-laid the existing footpath from the footbridge 500m back to the road access to make the route more suitable for residents and walkers and replaced any trees that were removed for access work.