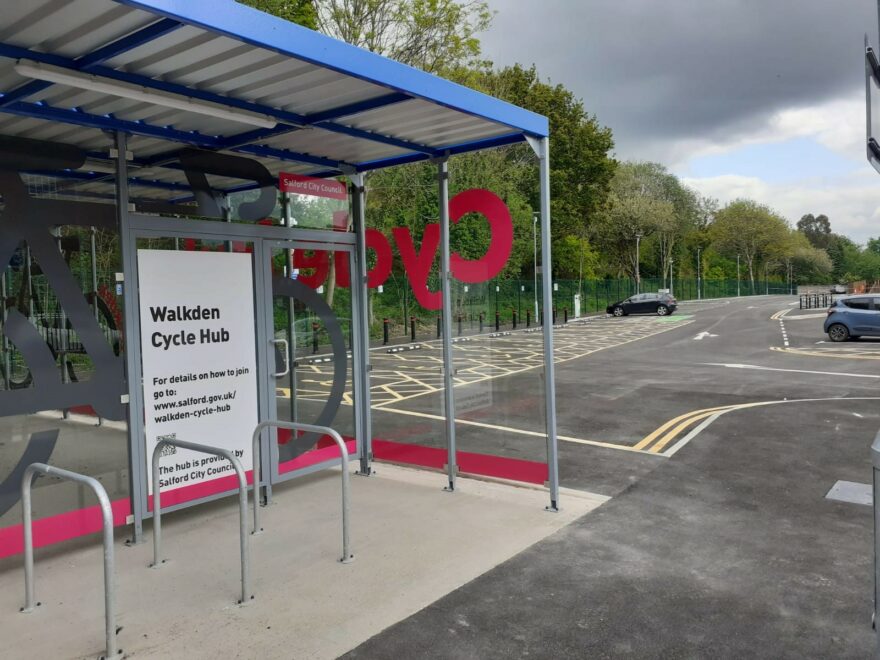 A new park and ride scheme has officially opened in Walkden, Greater Manchester, following the completion of works by Story Contracting on behalf of TfGM and Salford County Council.
The Story team delivered works including the successful demolition of the former council maintenance buildings that originally occupied the site, followed by installation of new site drainage, perimeter footpaths, kerb lines, fence lines, M&E street lighting. CCTV cameras, the foundations of a new cycle hub and EV chargers.
TfGM's interim Chief Operating Officer, Alex Cropper, said: "Improving access to public transport is a key part of the Bee Network vision, making it easier for people to travel sustainably by bus, train or tram for some or all of their journey.
"With more than 100 parking spaces as well as space for bikes and motorbikes, this new facility adds to the hundreds of extra spaces recently put in across the Metrolink network. Walkden is a popular station at the heart of the local community, and I hope as many people as possible take advantage of these new facilities."
Salford City Mayor Paul Dennett said: "What was once an environmental services depot is now a park and ride facility which will improve the attractiveness of rail services for Walkden residents and help to reduce road congestion.
"It is fantastic news for local people as we provide a sustainable, inclusive transport system. And best of all it will be free to use for all rail users, including those in cars, on motorbikes, push bikes and electric vehicles."