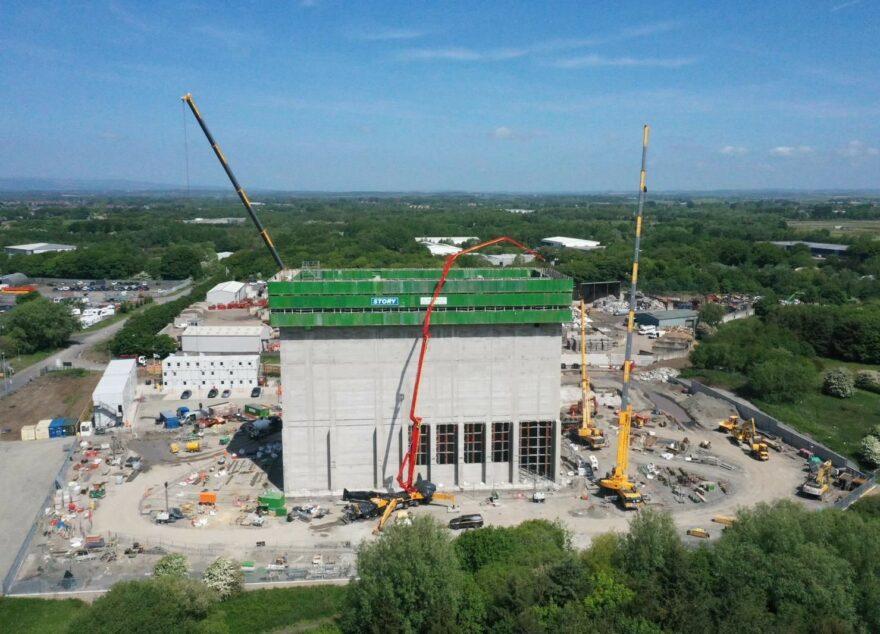 Story Scotland are proud to have hit a major milestone on site at Oldhall Energy Recovery Facility in Irvine on behalf of our client STC Power.
The slipform work required 24-hour working over 15 days to cast 3000m3 of concrete and install 400t of reinforcement. The building's internal and external walls now sit at 35m tall.
Previous work to date includes the installation of over 1,000 CPA piles, and 1,000m of service service trenches to set up the site. At the start of the project, Story also attended the Oldhall Energy Recovery Facility Careers Fair in Irvine to discuss apprenticeships and trainee opportunities and share career advice to over 100 attendees.
Construction work started in May 2022, and the plant is expected to be operational in 2025. Once operational, the site will generate 17MW of electricity, enough to power the equivalent of over 30,000 homes.
Read more about the project here: https://oldhallenergy.co.uk/about/