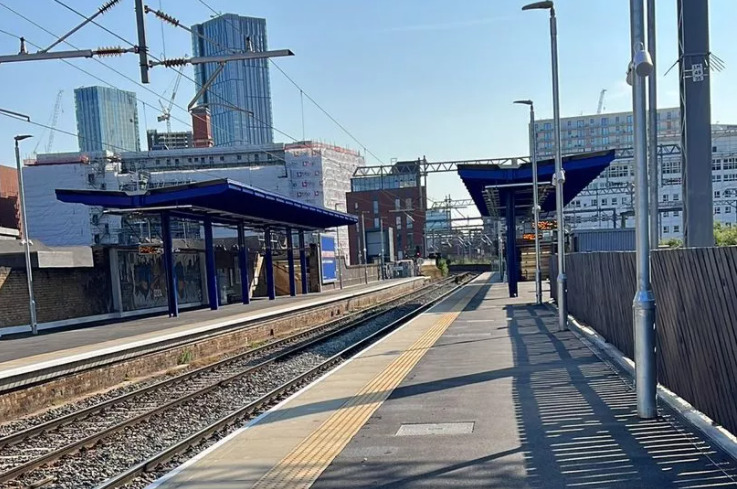 Salford Central station has reopened after Story Contracting, on behalf of Network Rail, completed the five-month scheme to provide better accessibility for passengers to get on trains.
Since January 2023, the team along with the supply chain have delivered:
Higher platforms to reduce the gap between ground level and train doors to make getting on and off trains much easier – especially for people needing ramps.
Tactile paving on platform edges for blind and partially sighted passengers to safely navigate through the station and access trains.
Now this work is complete the city's biggest station is much more accessible for disabled people, those with heavy luggage and parents or carers with buggies and pushchairs.
Though the station already had lifts to the platform before the work, the stepping distance between trains and the platform edge was too far for most trains to accommodate ramps safely.
Now the height of the platform has been raised, it means ramps can be used for all trains at the station for the first time.
The Story team will return to the station next year to deliver further enhancements including moving the ticket office, building new toilets, installing a suspended ceiling and additional canopies, and widening the platforms in sections.