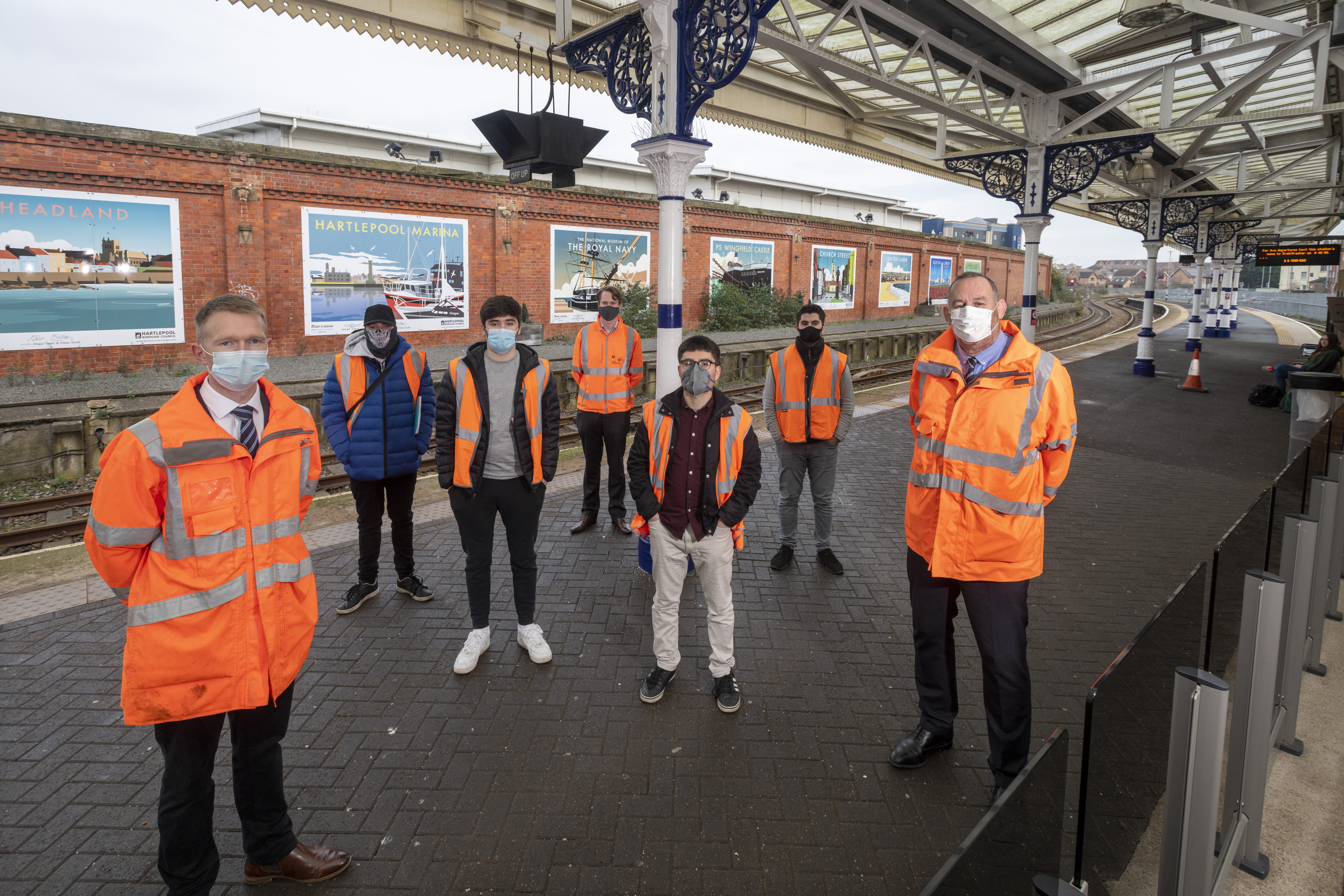 Local students in Hartlepool have benefitted from a virtual work experience after the Covid-19 pandemic led to the cancellation of opportunities to gain valuable placements.
As part of a commitment to invest in the next generation, global consultancy firm Mott MacDonald and Civil Engineering company Story Contracting, developed the 'One of Ten' programme to provide the students with a variety of engineering and design based masterclasses.
The students took part in daily online challenges and employability skills training with members of Story and Mott's team, to build their confidence, leadership and communication skills. They were also invited on a socially distanced visit to Hartlepool's train station get an inside look at the Station's Capacity Upgrades.
Tees Valley Mayor, Ben Houchen, said: "It's vital that we get youngsters interested and excited about a career in engineering at a young age. In the years ahead, they'll be so many opportunities created in Teesside, Darlington and Hartlepool, and if we want these jobs filled by local people, we need to make sure our young people are primed and ready to grasp them.
"It's great that, despite the difficulties this year has brought, that students from Hartlepool were able to visit Hartlepool Station and learn more about the work being carried out and how rewarding a successful career in engineering can be. They are the workforce of the future and we need to do everything we can now to help them out."
Local student, Mohammed Hussein, said: "The overall week was so educational, and the sections were all useful. I was able to meet some experts in the industry and get familiar with new connections to construct my professional network."
Yasmeen Harrison, Associate Structural Engineer at Mott MacDonald, said: "It has been a pleasure being part of giving these young individuals a flavour of how engineers can make a difference to the world we live in, and the many avenues a career in engineering can lead to.
"Through using a real local project, that is in its early stages of development, we have tried to demonstrate to the students the challenges and thought processes in the design and build of construction projects.
She added: "Tomorrow's Engineers are key to shaping our lives in the future and will always have an important role in society"
Dan Jones, Operations Director at Story Contracting, said: "It was a pleasure to meet the students taking part in our virtual work experience programme at Hartlepool Station. They asked some great questions when Mott MacDonald's engineer, Charlie Burn, talked them through the early considerations on a real project in the early stages of design.
"Hopefully we've inspired a few more future engineers!"