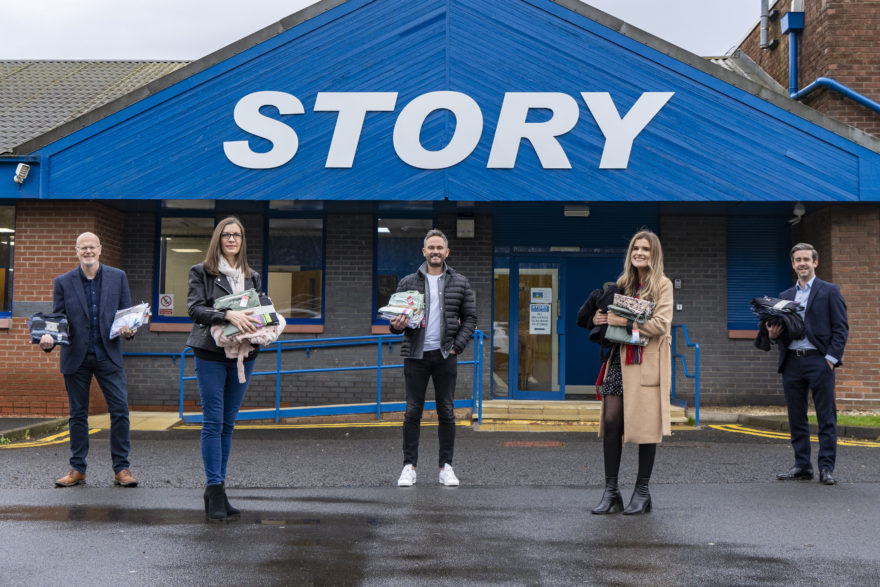 As part of our commitment to supporting the local community, Story Scotland rounded up 2020 with a £500-worth donation of warm pyjamas and dressing gowns to Simon Community to help people experiencing homelessness over the tough winter months.
These gifts will be shared across the 10 supported accommodation services which Simon Community Scotland operate, alongside their other housing support and outreach services. These services provide a dignified living experience that creates a sense of home for those who need it most.
In addition to this, £100-worth of hot food vouchers were also donated to the Street Lifestyles project team which will help some of Scotland's most vulnerable this Christmas.
John MacArthur, Managing Director, Story Scotland said: "This Christmas will be even tougher for those who are already struggling, dealing with a stressful year during Covid-19 and the uncertainty of safe, warm accommodation during the cold winter months. We feel proud of the important work Simon Community do to help combat homelessness across Scotland and are delighted that we have been able to play our small part during such a challenging year for so many."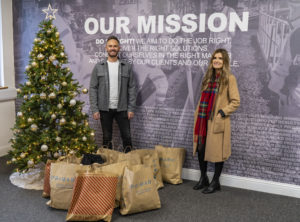 Simon Community Scotland said: "While many of us think of putting on pyjamas as a simple part of getting ready for bed, it can be considered a luxury for many service users, let alone getting a good night's sleep."
"Pyjamas provide us with comfort and warmth, allowing our body to rest peacefully and recover mentally which makes donations like these so important for those who receive them. We are very thankful to Story Scotland for their kind gifts which will help bring hope for so many people."
Story are proud to have supported Simon Community throughout Covid-19, donating toiletries earlier in the year for emergency hotels set up in Glasgow and Edinburgh to help 100s of vulnerable people who found themselves without a home during the pandemic.
During summer the team also grew sunflowers at home which were donated, alongside B&Q vouchers, to brighten up the Simon Community supported accommodation services gardens.
Find out more about the brilliant work Simon Community do here: https://www.simonscotland.org/