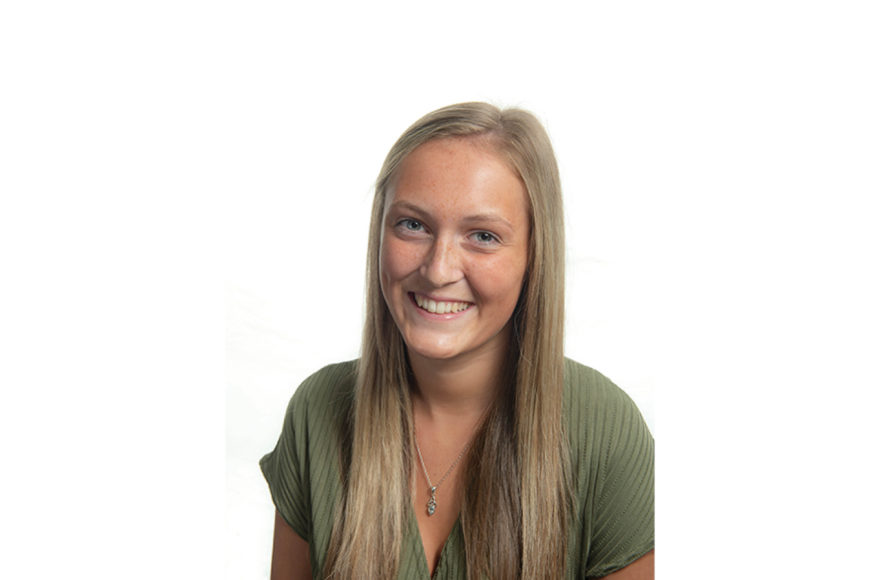 We recently interviewed Macey Brown, Trainee Estimator in Story's Rail division.
Starting in June 2019, Macey was attracted to Story's excellent reputation and the opportunity to gain further qualifications within the company. She worked for Story full-time for a year, before starting her HNC in September 2020 at Bolton College, which she attends one day a week.
We asked Macey about how she's found her time at Story so far, the impact of the coronavirus pandemic and what she's looking forward to in 2021.
How have you found your first year at Story?
So far, I have loved my time at Story. Everyone is so kind and helpful and I soon built up a great support network which has allowed me to develop in my first year. I also like that I get a wide range of tenders to work on with different project teams, so it makes every week a bit different.
What challenges have you faced around developing and learning as a trainee in COVID?
When Story announced that we would have to start working from home full time in March, I was initially concerned about how I would continue to develop when working by myself, without the support from my team.
The first month of working from home was frustrating. I learn a lot in the office by listening to conversations that are going on around me, such as people asking for advice or sharing lessons learnt. You miss out on this when working from home. It was also harder to get more site experience with the restrictions in place.
However, when I realised that we were going to be working from home for a long time, I had to adjust the way I was working. I began asking for further feedback on my work from the Project team, and after submitting one of my most challenging tenders to date, I realised how much I had developed while working from home.
What are you looking forward to in 2021?
I am looking forward to seeing the jobs that I've priced actually on the ground, such as Oakengates and Earlswood footbridge reconstructions. As we price them months in advance and with COVID restrictions in place, I haven't been able to see many of the jobs that I've priced on site yet.