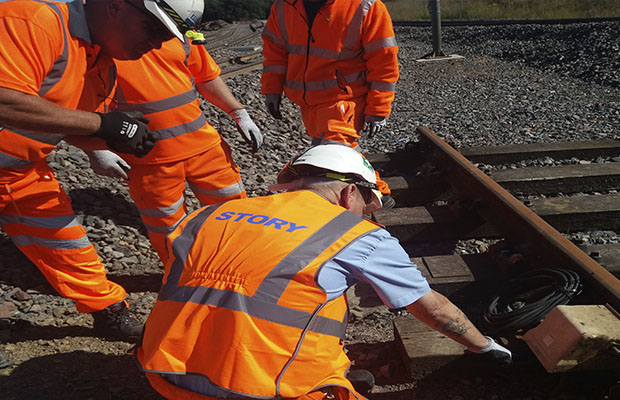 An upgrade to Story Contracting's purpose-built rail test track in Carlisle has seen Points Operator training take place for the first time.
The newly-installed operational points allowed three delegates to carry out training under the guidance of Mike Clark, who delivered the course for the first time while being shadowed by lead trainer Tony Hope.
The course aims to instruct delegates on correctly determining their roles and responsibilities of undertaking Point Operator duties, which entails manually operating points which have failed or been disconnected.
By the end of the course, all three were able to demonstrate their understanding and ability to manually operate power points motors in line with relevant rules and regulations.
The test track upgrade will allow Story Contracting to be more commercially pro-active by reducing the requirement of specialised agency staff.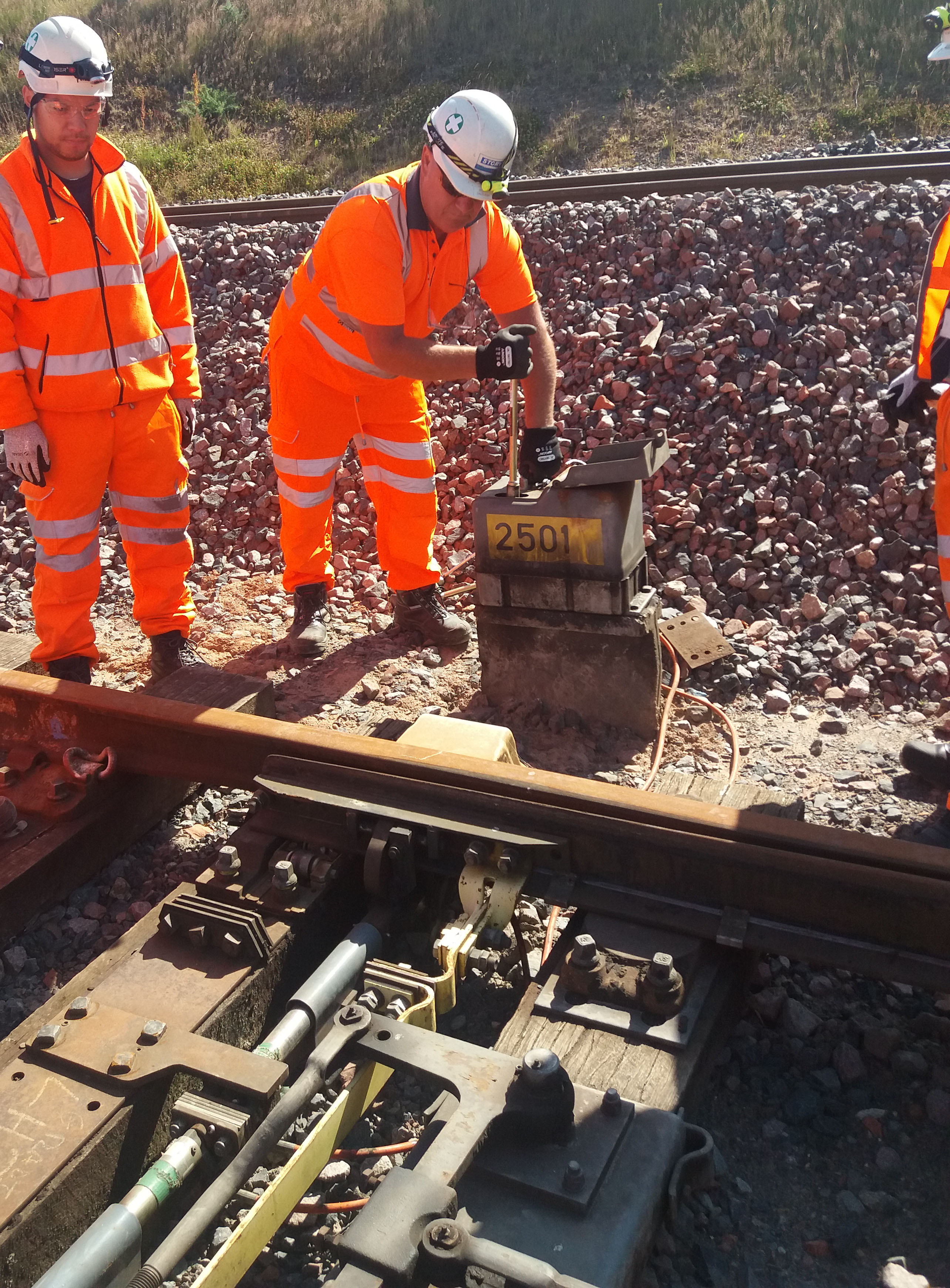 The course consisted of classroom-based theory, practical exercises and a written test on top of the delegates proving their skills on the test track.
Mr Hope said: "All the candidates passed with flying colours. Well done to Stuart Dalgliesh, Stuart Alexander and Eddie Cheung. Also, well done to Mike Clark as this was the first time he has delivered the course."
The test track, based at Story Contracting's head office, is used for training and assessments, helping staff gain vital experience in realistic site conditions.
In April, the track hosted a multi-agency emergency services training day – the first of its type in the area.
The operation, involving 50 people, was designed to test responses to a serious accident on a rail line.
Tony Paterson, Watch Manager with Cumbria Fire and Rescue Service, said: "We are extremely fortunate to have such a fantastic test track facility here at Story Contracting which allows us to work with other agencies to test operational responses."