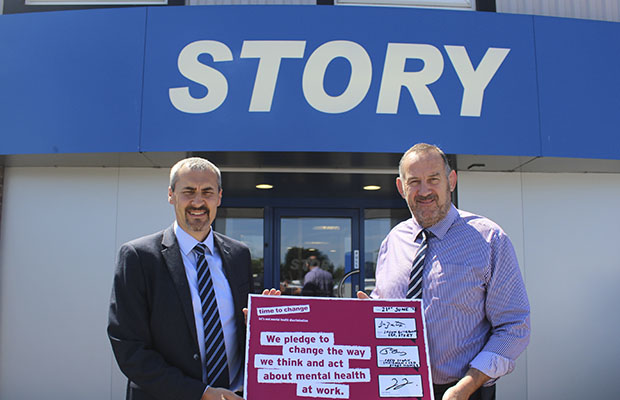 Story Contracting and Story Homes have joined forces to help refurbish The Lighthouse project in Carlisle as part of their two-year commitment to support mental health charity Mind.
Representatives from both companies have visited The Lighthouse, which offers support to people in times of crisis, to meet volunteers and to chat about what work needs to be carried out to make the place a better environment for those who use the service.
The chief executives from Story Homes and Story Contracting, Fred Story and Jason Butterworth, have also signed the charity's Time to Change Employer Pledge, a national campaign to demonstrate how companies are committed to changing how they think and act about mental health in the workplace.
As well as raising funds to support the work at The Lighthouse, a selection of staff have volunteered to undertake mental health first aid training to raise awareness and understanding of mental health across both businesses.
This comes after it was revealed that poor mental health is becoming more common in the construction industry. A 2017 study by the Office for National Statistics (ONS) found that the risk of suicide among those working in construction roles was three times higher than the male national average.
The Lighthouse refurbishment is the first regional project as part of the Charity of the Year partnership with Mind and is set to be completed later this year.
Other projects will follow across northern England and in Scotland, where the Scottish Association for Mental Health (SAMH) will be supported.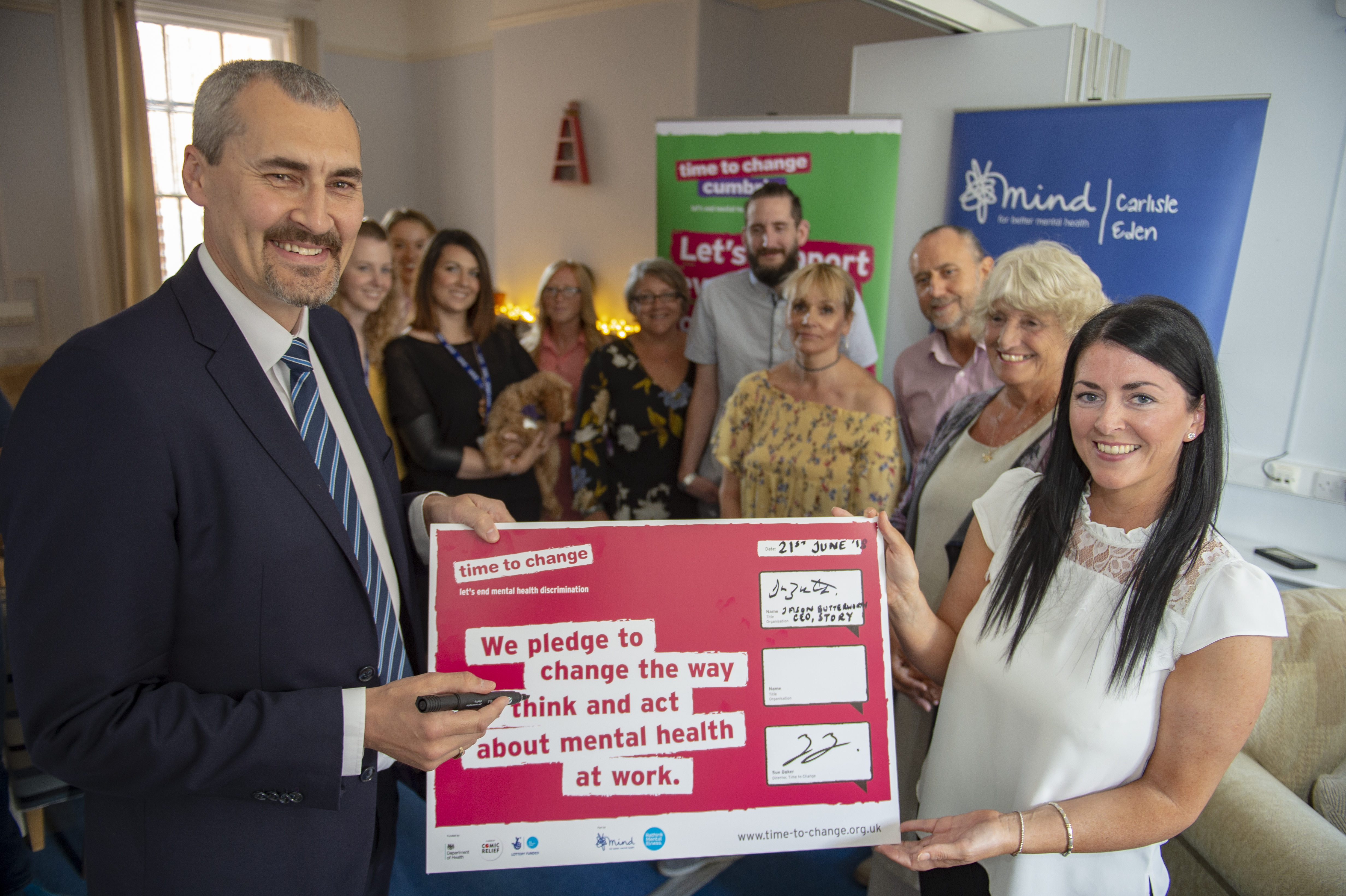 Mr Story, who is owner of Story Contracting and Story Homes, said: "The statistics covering mental health in the construction industry are worrying.
"We want our people to know the support is there should they need it and we also want to help people in the areas where we work."
Mr Butterworth added: "The Lighthouse saves lives so we're delighted to be working with them to improve the surroundings for those at risk.
"Our staff will be given the time to help on projects like The Lighthouse and we will be supported by some of our sub-contractors and suppliers who also want to be involved."
Janet Buckley, chairwoman of the board of trustees of Carlisle Eden Mind, said: "This is our first venture into corporate sponsorship and it's hugely exciting for us. The response we have received from Story and their staff has been truly amazing.
"The difference that this input will make to people's lives will be immense. It will transform our building and ensure people who struggle with their mental health have a warm, safe place to come where they can be listened to and supported."
Mel Hartley, from Carlisle, who visits the Lighthouse regularly, said: "The Lighthouse is already a comfortable place because of the people there. This refurbishment will add to that comfortable feeling."
The Lighthouse, on Spencer Street near the city centre, is run by volunteers and is open from 6pm to 11.30pm every day of the year. Visits to The Lighthouse are by appointment only. Call them on 0300 5610000.