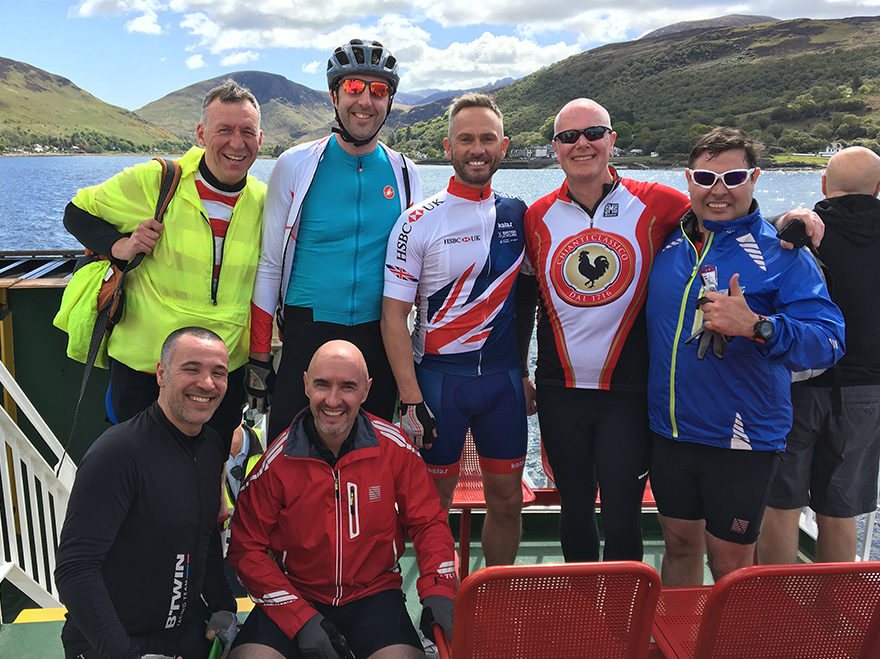 A courageous group of cyclists from Story Scotland have completed the gruelling 5 Ferries Challenge to raise over £1,000 for the Scottish Association for Mental Health (SAMH).
The team, made up of seven employees from the Scottish division of Story Contracting, cycled 75 miles through the Islands of Argyll and Bute, climbing through 1500m of hills, all the while making sure they caught their 5 ferries on the way.
Taking on the challenge for the third time in a row, Craig "Pretty Boy" Lafferty, John "The Hammer" MacArthur, Dave "Mr Dilligent" Gardiner, Richard "Harbinger of Doom" Hensman, Fraser "Eco-warrior" Darling, Serge "Slow" Gomez and Jason "the panther" Paynter rode for 11 hours to raise money for Story Contracting's charity partner, SAMH.
Craig said: "Thank you so much to everyone who took part in the challenging ride. Raising £1,164 is amazing amount of money and we are so grateful to everyone who donated to help our charity partner, SAMH, continue providing vital mental health support in Scotland.
"The camaraderie and spirit amongst the group was synonymous with the Story Scotland team, all of who are a very dedicated group of people. Thank you to everyone who sponsored and supported us, it is hugely appreciated."
The mammoth fundraising effort marks the beginning of Mental Health Awareness Week (13-19th May). Story Contracting are proud to raise awareness of mental health and have to date the raised over £9,000 for the company's charity partners Mind and SAMH.