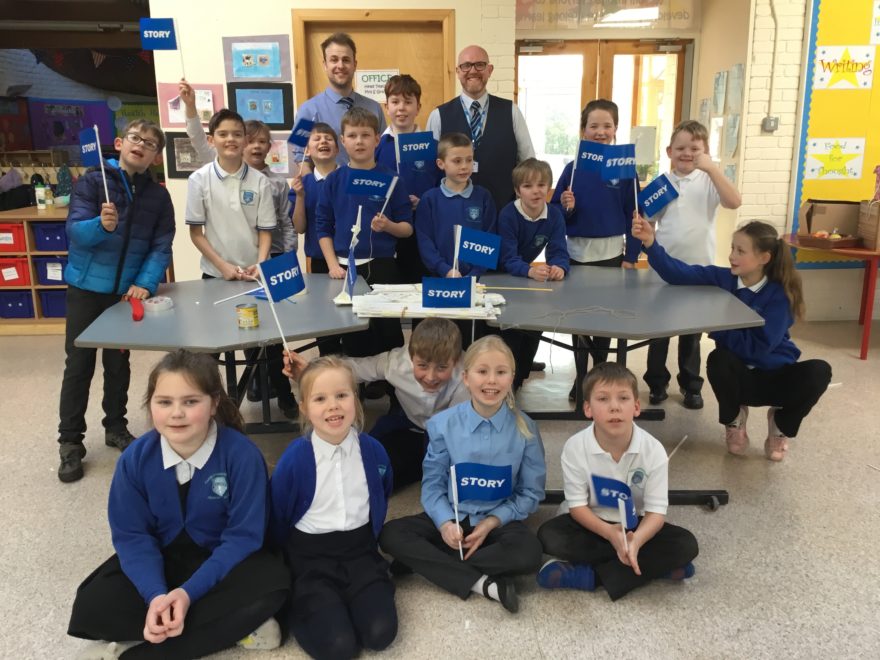 Employees from Story Contracting visited two primary schools in Dumfries and Galloway to help the students build a strong interest in Science, Technology, Engineering and Mathematics (STEM).
Over 37 pupils from Carrutherstown and Cummertrees Partnership schools were challenged to put their design and engineering skills to the test and build a bridge.
Armed only with straws, tape, string and elastic bands, the students formed teams and set to work drawing draft designs before building their final structure.
The end of the challenge saw each of the teams bring their completed bridges to the front of the class for the 'big test'. Spanning a 50cm gap, their bridges had to hold the weight of a tin of food.
Scott Barrie, Learning and Development Trainer, said: "We're delighted to say that every single bridge withstood the test and some even held two tins without giving way.
"It was a fantastic day and everyone got involved, working hard to build excellent bridges. We'd like to say a big thank you to all of the staff and pupils from both schools for making the event such a success."
Scott added: "Story is committed to inspiring young people to consider an education and career in STEM.
"We understand that bringing young people face to face with STEM experiences and role models helps showcase the creativity and innovation of STEM careers and widens the talent pipeline of young people, regardless of gender or background, for companies like Story in the future."