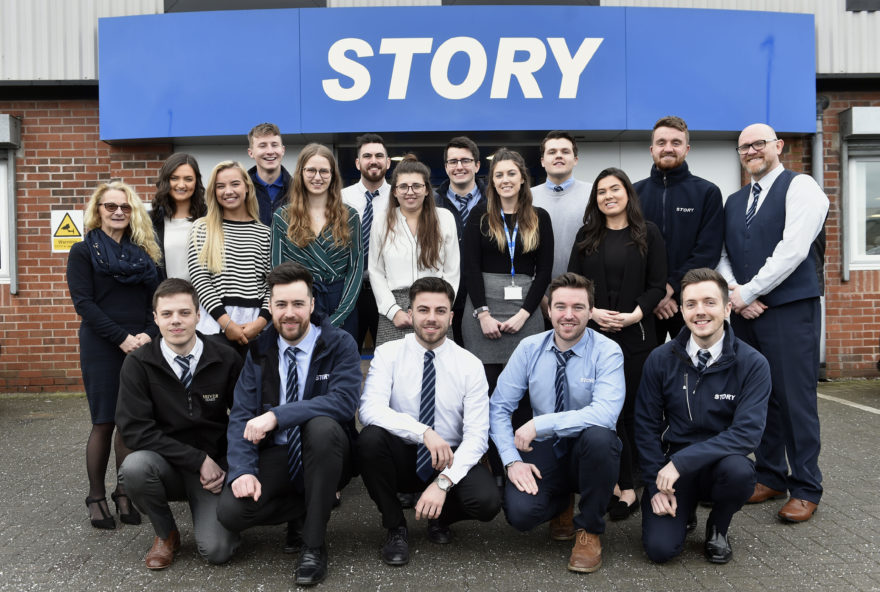 Story Contracting recently brought together the company's current cohort of graduates for a day of career development.
Held at the Story Training Centre, the quarterly Graduate Development Day was created as a great opportunity to bring the new recruits, who work across the five divisions at Story, together to share their experiences in the company so far.
Each of the delegates gave a presentation detailing their progress to date, challenges they had faced, and how they had dealt with them.
The graduates then went on to complete two training sessions; one session focused on assertiveness, useful assertiveness strategies, and how to apply those skills in difficult situations.
The second session focused on the skills needed to give and receive feedback effectively.
Tanya Moxon, Head of Training and Development said: "These development days are vital in ensuring that our trainees and graduates form a strong bond and become a cohesive and effective group.
"As they progress in their development and careers this will provide them with an internal network that they can draw upon when needed. Coupled with this, they will be able to share and develop skills that they will be able to use in their roles."