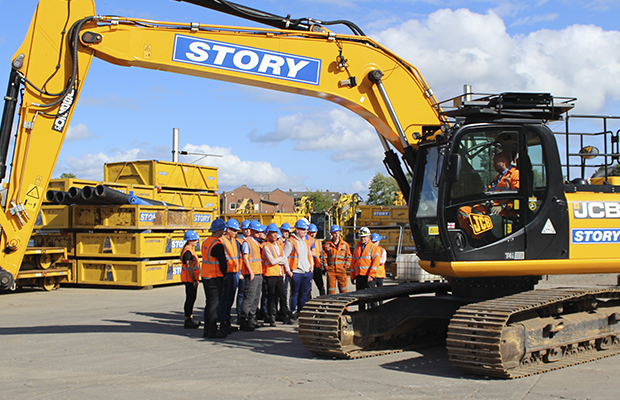 Story Contracting has welcomed its biggest ever intake of graduates, trainees and apprentices – and plans to take on even more next year.
Seven graduate engineers, 13 apprentices and eight trainees took part in week-long inductions before heading into their chosen careers.
The 28 graduates, trainees and apprentices participated in a range of team-building exercises and training including manual handling, excavation safety and banksman training. They also visited housing and manufacturing sites and met up with owner and chairman Fred Story.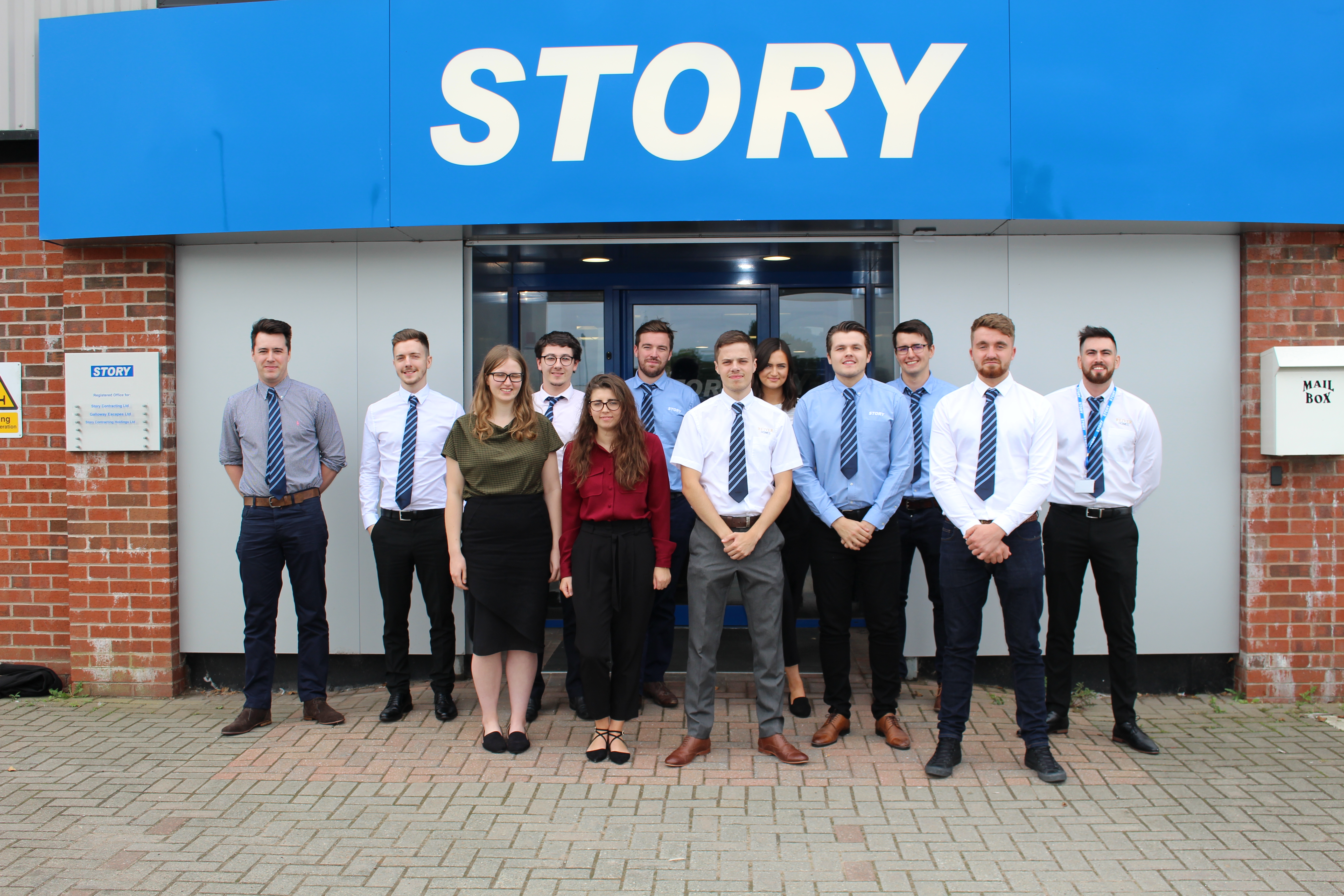 The intake was across all five of the company's divisions.
Story Scotland
Plant
Two trainee plant operators
Five apprentice plant operators
Apprentice fitter
Apprentice electrician
Construction
Two trainee engineers
Four apprentice general operatives
Two apprentice bricklayers
Reiver Homes
Trainee quantity surveyor
Trainee designer
Development trainee
Rail
The company also took on a trainee IT support technician to work out of its headquarters in Carlisle.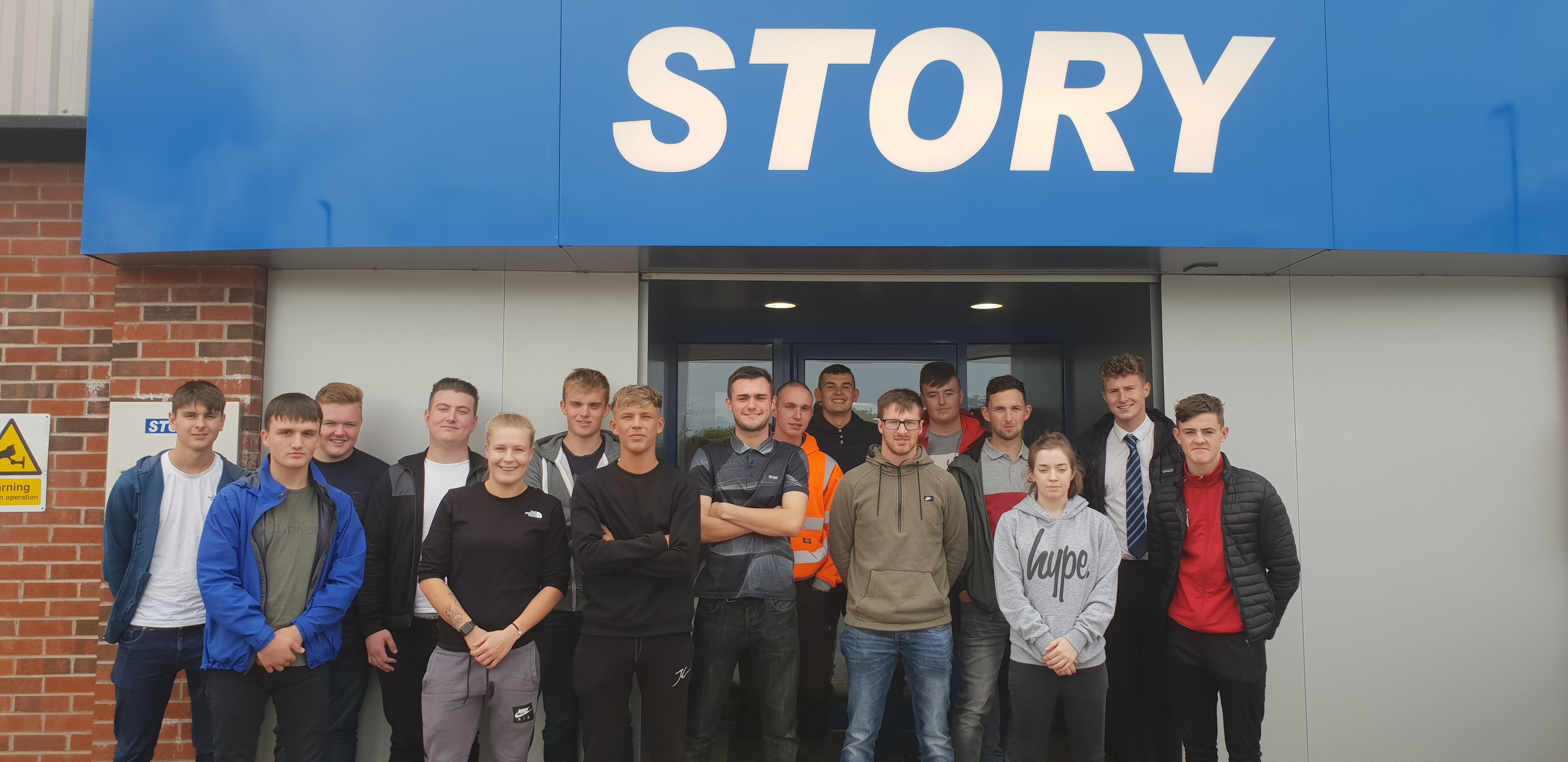 Graduate engineer Graham McKenzie will be working from the company's offices at Uddingston near Glasgow.
He said: "The induction really inspires you to perform to the best of your abilities. Joining Story is really exciting for me as I'm proud to be part of a growing business that is really going places."
Another graduate engineer, Claudia Hanson, headed off to work from Story's Chorley office after her induction week.
"Joining Story has been such a positive experience," she said. "Everybody has been very welcoming and the investment in me already has been amazing."
Tanya Moxon, head of training and development at Story, was delighted with how the whole process went.
She said: "I was really encouraged by the enthusiasm and commitment they all showed as they started their journeys with us.
"The apprentices were prepared to push themselves out of their comfort zones for the good of themselves and the company as a whole."
Chelsea Murray, 21, was a care worker before joining Story as an apprentice plant operator in Carlisle.
"I wanted to make myself and my family proud and just joining Story has done that already. I felt nervous before I joined but I have been encouraged to be myself and have learnt so much already."
Rob Bauld, 32, decided on changing his career and thought the best way to do that was to join Story as an apprentice plant operator.
He said: "Everybody at Story is so friendly. You are treated like an important part of the Story team as soon as you walk through the door."