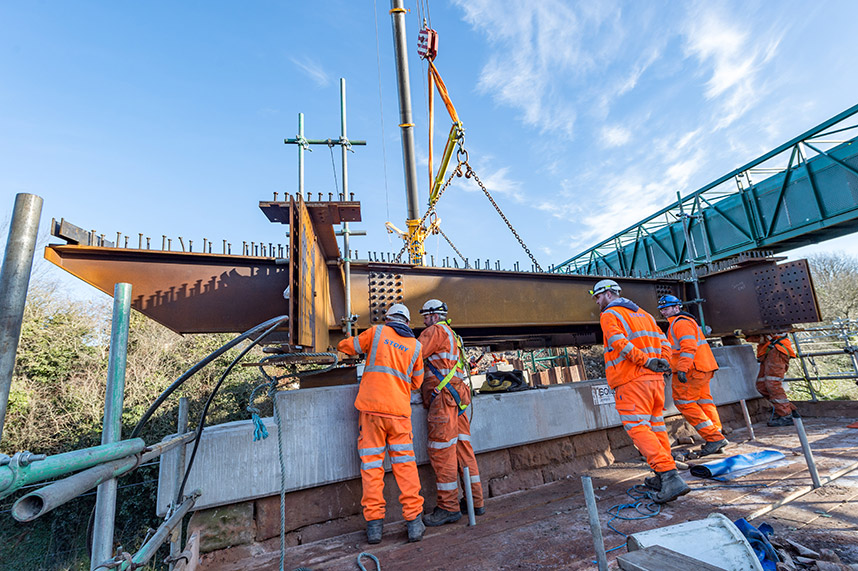 Story Contracting has successfully removed and replaced a wrought-iron footbridge over a railway line in Harrow, North West London.
Story's Rail team was asked to deliver the high-profile scheme at short notice after the new structure had been in storage at Heathrow Airport for over two years.
The delivery team developed a strategy utilising a combination of different sized Kirow rail cranes to remove and install the structures over the six AC & DC lines at the site.
The new 33.5 metre-span aluminium bridge, which was built by German company Gluck, was installed along with new Cill Units.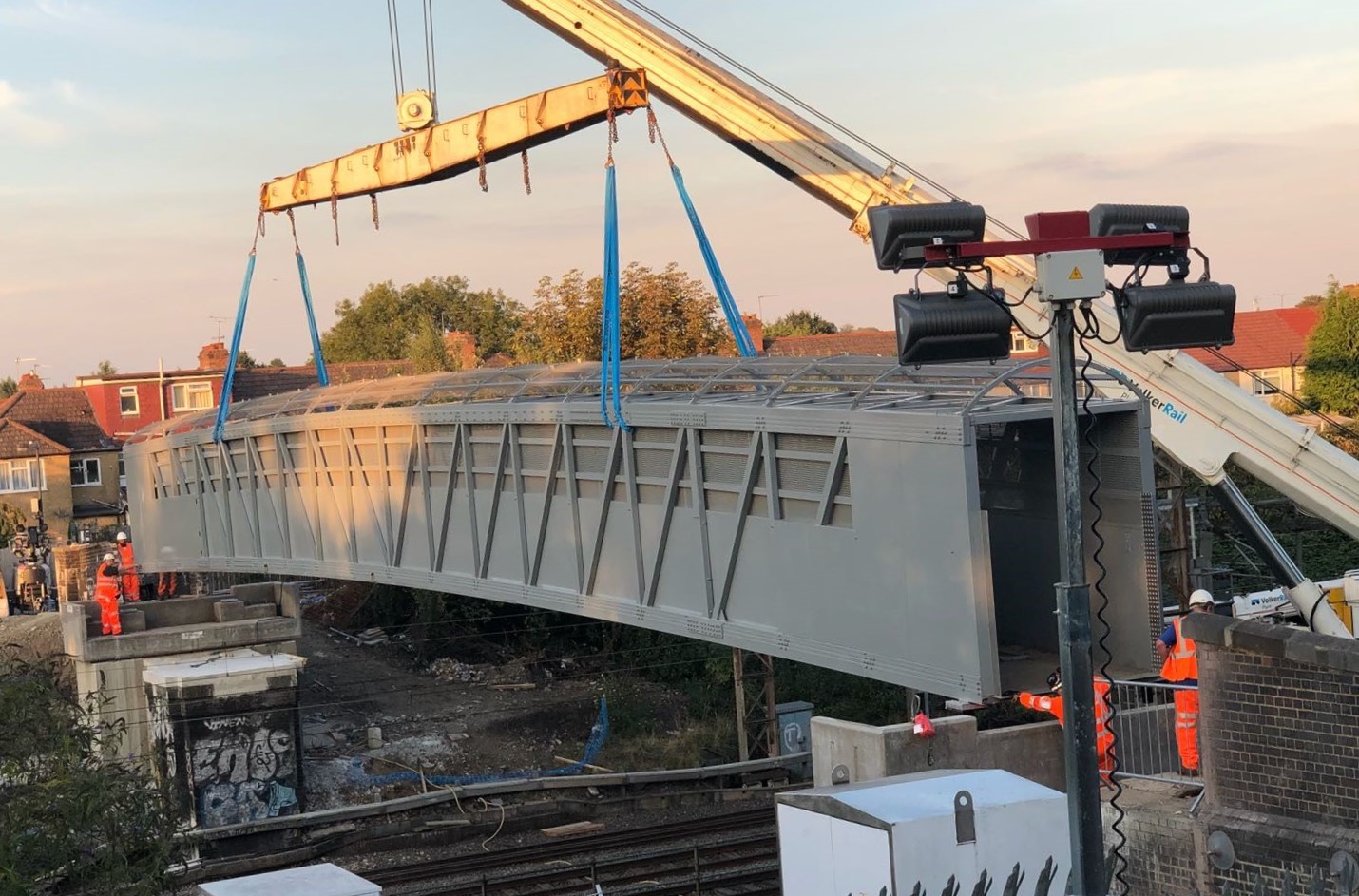 This work followed the removal of the old footbridge using a Kirow rail crane before concrete extensions to the abutments were constructed.
Ian Purdham, Rail Director for Story Contracting, praised the team involved for delivering the £1.2m LEC1/45 bridge project.
He said: "Once again we have picked up a job at short notice, a long way from home and have delivered for Network Rail.
"It is a testament to the hard work and commitment of our team that despite a short planning phase, a number of operational issues being thrown at us over the three core weekends, last-minute changes needing to be managed and a very challenging site location, we have once again succeeded."