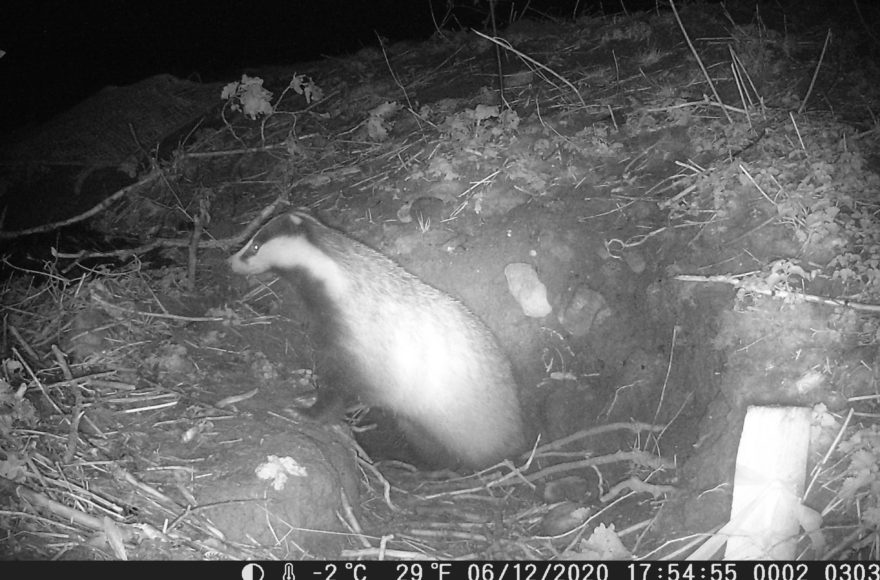 Human disturbance and construction can have a major impact upon biodiversity and ecosystem functioning, whether that be through the removal of valuable habitats, contamination and pollution or the effects of climate change.
At Story Contracting, we value our ability to support the environment and maintain biodiversity within and around the areas we work, all of which would not be possible without the data we collect prior to starting on site. Through conducting a Preliminary Ecological Appraisal, we are able to gather substantial information on any potential constraints at an early stage in the project, regarding habitats of high conservation value and their capacity to support protected species. In the ecology reports, we collate past records of any protected species within the area, as well including the use of tools such as the biodiversity calculator. A field survey is also conducted, allowing our specialist ecologists to identify any features of ecological importance, such as badger setts, otter footprints, or potential roost features for bats.  This information is then discussed during the design stage of the works, meaning we are able to avoid procedures which could affect any habitats or species of concern, identifying the need for further survey and/or any relevant controls that must be implemented.
From this we are then able to determine the necessary precautionary methods, mitigation and any relevant licenses or consents ahead of the works commencing. We therefore frequently work with environmental bodies, such as Natural England, NatureScot and the Environment Agency, allowing us to work safely and effectively within our natural environment.
It's crucial that we are able to live happily alongside our local residents, particularly when they are a protected species!
Badgers are a protected species commonly found across Britain, living in a wide variety of habitats ranging between gardens, woodlands and railway embankments. The species live underground in a network of tunnels and chambers referred to as 'setts'. Both badgers and their setts are protected by law, making it illegal to conduct any construction work in proximity to a badger sett without first taking the necessary precautions to avoid harm and without the necessary licences.
It is therefore part of Story's approach to protect our lineside neighbours, including protected species such as badgers, to enhance the wildlife and biodiversity of the areas in which we work. Badgers are often spotted along the railway, establishing their setts and within embankments and nearby woodland. This means that there are sometimes instances where our work, whether that be maintenance procedures, construction of new structures or enhancement works could affect areas in which badgers live. Without the correct mitigation, this could result in the destruction of setts, loss of foraging habitat and anthropogenic disturbance through the increase in levels of noise and light.
By standard, if badgers are recorded on site prior to the works commencing, we will work with our ecologists to identify any works that could compromise the regular functioning of badgers within the area. We will then discuss methods of working that could avoid such impacts, and therefore does not disturb the species. If it is not possible to avoid the badgers and their setts, we will engage with specialist ecologists to relocate the badgers to an area away from the works where there will be no further disruption. In this instance, the appropriate licence will be granted and opportunity to create new badger setts will be discussed. This can be quite a long process, and therefore alternative methods such as fencing and gates are introduced to encourage the badgers to move on their own accord.
For our site at Hagwood, & Greenhouses, where these badgers were spotted, we have been working with our ecologists to safely and efficiently allow the badgers to re-locate later in the summer, before we are able to close the original setts. This will include embankment netting around the setts, liaison with Natural England to gain a badger licence and the installation of one-way badger gates, which are checked regularly for signs of badgers entering or leaving the setts.