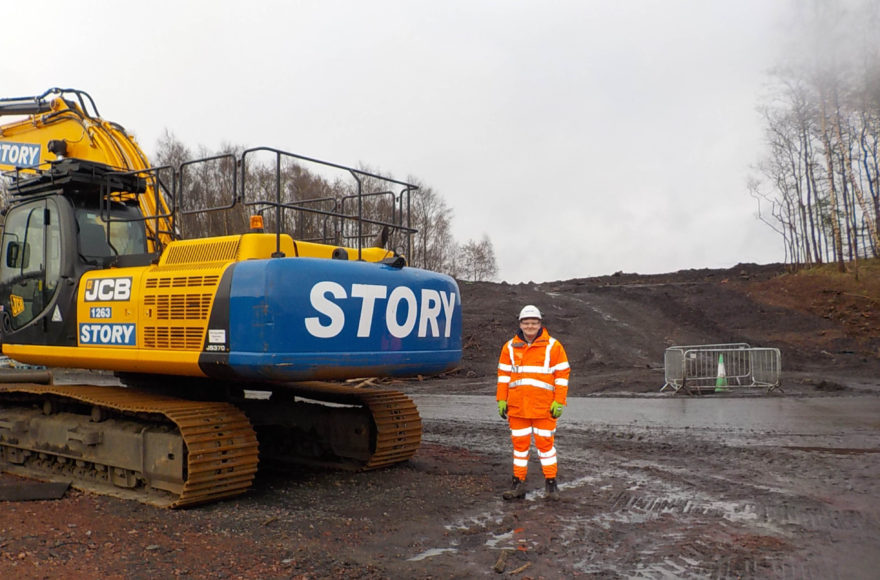 As part of Story Scotland's commitment to investing in the region's next generation, the division has welcomed a Trainee Engineering Technician to the team.
Bradley Gardner, 17, recently joined the business on Story's talent programme. Having finished high school, Bradley enrolled on a Graduate Apprenticeship course at Heriot Watt where he will split his time between studying and gaining hands-on experience at Story.
In his role, Bradley will be working on site with qualified engineers shadowing them and working with them to learn how and why things are done on a building site and in the world of engineering.
Bradley said: "In high school one of the only classes I really enjoyed was Engineering Science, which helped me decide that I wanted to be an Engineer. When I was looking for university courses/apprenticeships, I heard about the Graduate Apprentice Engineer role at Story and knew it was the perfect role for me."
Bradley is enjoying his time on the programme: "I think that working and studying is very beneficial as you get textbook knowledge and real-world knowledge at the same time. I am a visual learner, so it is much easier for me to learn how things are done through seeing them rather than reading about them."
Laurent Galbrun, Programme Director for Heriot Watts Civil Engineering Graduate Apprenticeship programme said: "It's great to see Bradley adapting so well to his Graduate Apprenticeship. He has clearly embraced one of the main benefits – being able to combine academic study with work-based learning. And for school leavers like Bradley, a Graduate Apprenticeship is the ideal way to study towards a degree and earn a full-time salary at the same time."
Bradley is currently working at Story's Cadder Yard site in Bishopbriggs. He added: "So far my favourite thing about working at Story is how much they take care of their staff."
Graeme McInnes, Engineering Director, who heads up Story Contracting's talent programme in Scotland added: "As our business expands it is imperative that we develop and nurture engineers from within. Providing our younger engineers with the technical training and experience allows us to align with our strategic growth plans and our client's needs."
"We have been extremely lucky to have these talented people join our business, bringing diversity of thought, enthusiasm and new skills which enhance the business as a whole. Our long term partnerships with Universities such as Heriot Watt ensure our Graduate Apprentices are given the best academic foundations to assist in their ongoing development."
To find out more about working at Story Contracting visit: www.storycontracting.com/jobs