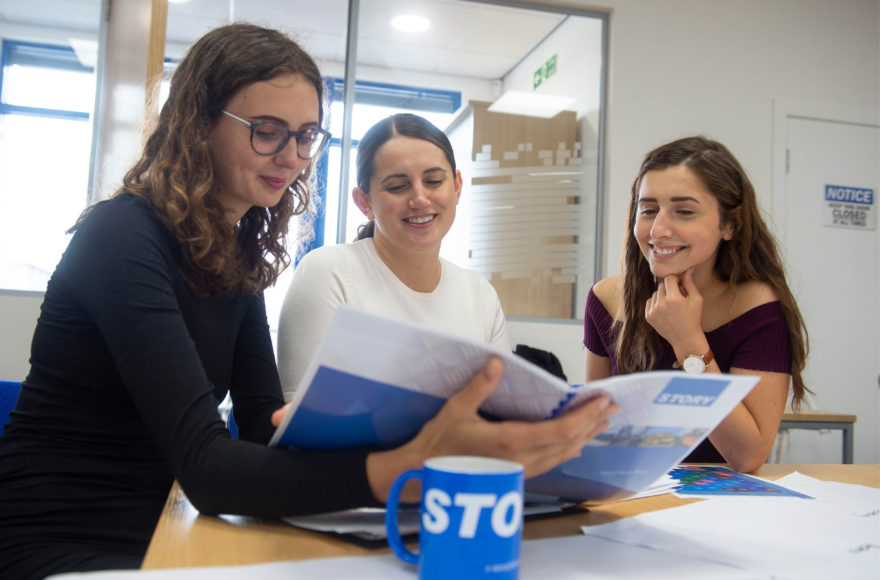 Carlisle College and Story Contracting have joined forces to offer a new range of courses to individuals and businesses across the country.
With investment in top class facilities and tutors who are experts in their fields with real industry experience, the courses are designed to enable personal development and growth.
Story Contracting have a dedicated training centre and during the last year alone their team have delivered over 500 training sessions. These have included bite-sized workshops which have been effectively adapted for online delivery to make it as convenient as possible for delegates to achieve their goals.
Meanwhile, Carlisle College has access to a range of funding options to support both individuals and businesses with the cost of training which can be used, subject to eligibility, to support workforce development.
Mark Drummond, Head of Training & Development, Story Contracting, said, "As a business, we are very excited about the opportunity to jointly collaborate with one of the county's premier learning institutes. It's our aim to ensure that the delegates attending our courses leave with new skills and the confidence to put their learning into action."
Andy Dodds, Assistant Principal, Carlisle College, said, "Carlisle College has extensive experience in delivering training to meet the needs of local business, working with over 350 leading local employers to deliver Apprenticeships and working with many more to deliver both commercial and funded training programmes. We are delighted to be working with Story Contracting to extend this offer further, delivering courses that will meet a range of training needs and draw upon the expertise of both organisations."
Across the partnership the dedicated team of trainers are able to offer a wide range of courses including Leadership & Management, Business Improvement Techniques, Problem Solving & Critical Thinking, Manual Handling, Fire Safety Awareness and Asbestos Awareness. Bespoke training packages are also available for businesses wishing to design and attend multiple courses.
To find our more about the courses on offer for you or your business, or to register your interest visit: www.carlisle.ac.uk/StoryContracting.html