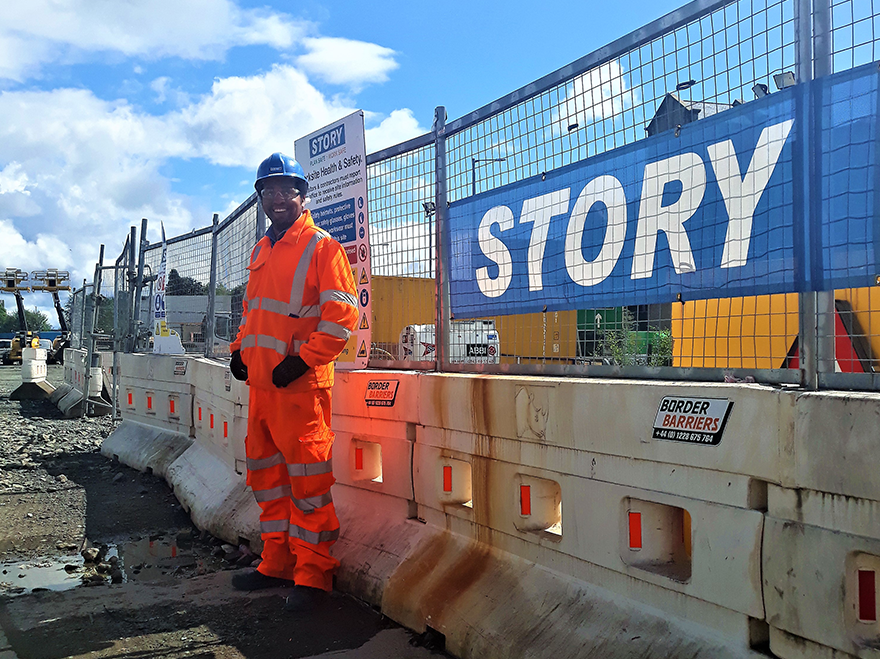 Civil engineering Graduate, Liam Connelly, has gained invaluable experience on a 12-week placement with Story Scotland.
Liam, 25-year-old, joined the team from the University of the West of Scotland.
He said: "Over the course of the 12 weeks I got to know the team. They've been so helpful and have given me a lot of new-found confidence and knowledge which I'll be able to use in the next step of my career."
During his time with Story Scotland, Liam was helping the team delivering the Stirling Station refurb works.
"There are so many different aspects to the project; from fitting the handrails to working on sandstone walls. It's been a great experience to be involved and see what its like to be a Civil Engineer, working with clients and on a live site."
Upon finishing his placement, Liam accepted a Graduate job offer from Amey.
Liam said: "Thank you to everybody in Story Scotland for everything that you all have taught and done for me. It's been a pleasure working with you all and I hope to stay in touch with you all and hopefully cross paths again!"