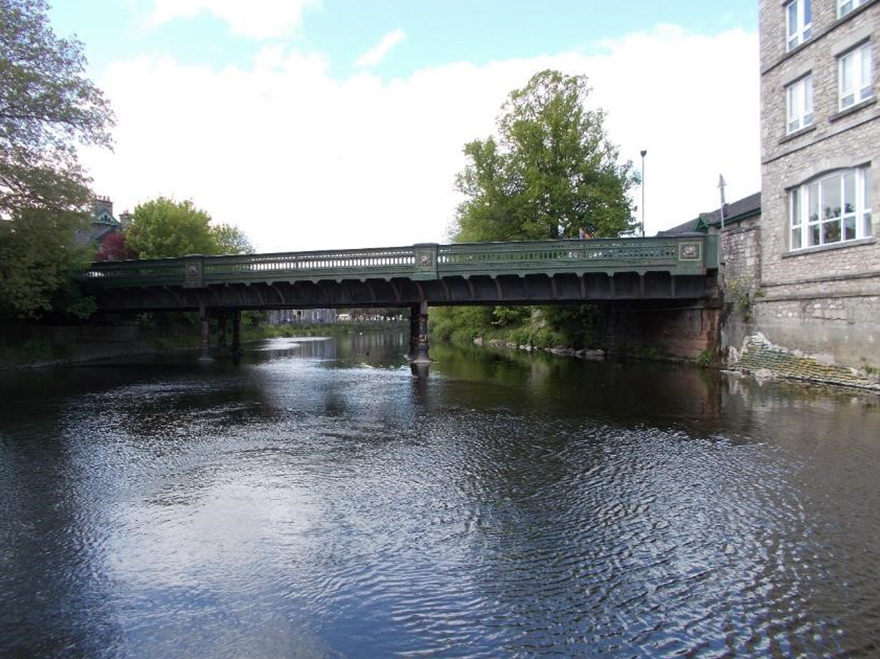 Works to secure the long-term future of Victoria Bridge in Kendal commenced this week.
Delivered on behalf of Cumbria County Council, Story Contracting's Construction division will be delivering the £740,000 scheme as part of the Council's Infrastructure Recovery Programme.
The Bridge is part of a key arterial route through Kendal and was subject to scour damage during the December 2015 Storm Desmond.
The team will be constructing a concrete invert, or base, over the full width of the bridge to provide long term protection to the structure. The new invert constructed under the bridge, designed in partnership between Cumbria County Council and the Environment Agency, provides an increased waterway area while minimising the long term environmental and visual impact. This will allow more water to flow under the bridge after periods of significant rainfall.
Cllr Keith Little, Cumbria County Council Cabinet member for highways and Transport, said: "Victoria Bridge is a vital part of the road network in Kendal and it's important these repair works are carried out to secure its long-term future."
Works are scheduled to be completed by Autumn 2019, subject to weather conditions.