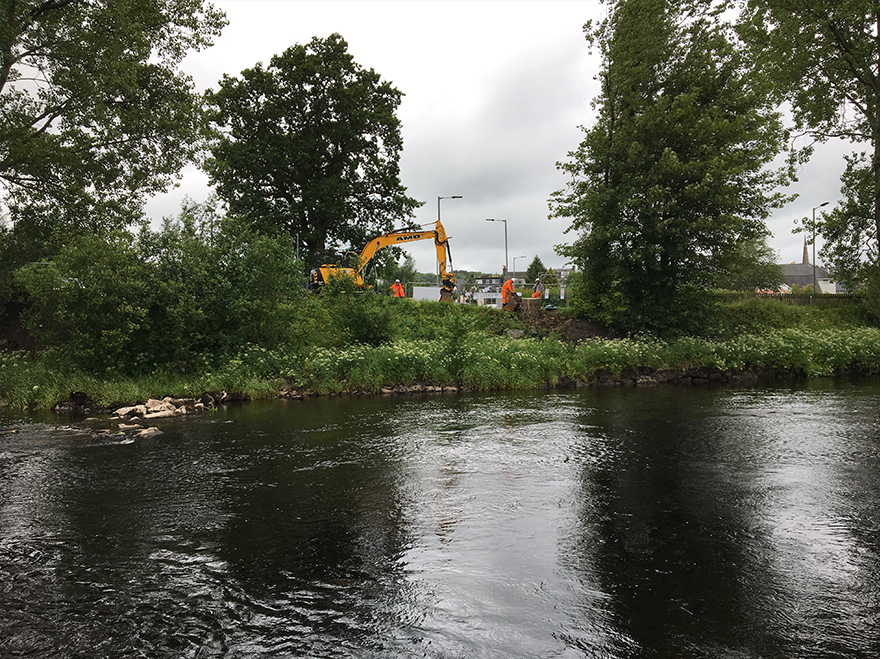 Story Scotland's Sparling Bridge in Newton Stewart, Dumfries and Galloway has jumped forward on the project time-scale, with the rehoming of fish close to the work site in the River Cree.
With the help of Galloway Fisheries Trust (GFT), just over a 100 fish were collected, including juvenile salmon, trout, eels, lamprey and minnows, and released further downstream away from the site.
The move allows the Story Scotland team to commence preparing the site for the construction of the new combined cycle/footbridge, on behalf of Dumfries and Galloway Council.
Jamie Ribbens, Senior Fisheries Biologist at GFT said: "Rivers like the Cree support an important and diverse range of fish species that need to be protected when construction works take place in or close to the water.
"We are pleased that Story have protected the fish life by ensuring their work programme avoids the sensitive spawning season and using GFT to carefully remove fish from the work area."
The River Cree is famous for being home to one of Scotland's rarest fish – Sparling Fish.
Sparling, a relatively small fish growing up to 30cm long, were found in various Scottish rivers in the past but died out from many due to over fishing, pollution or the building of barriers preventing them from reaching suitable spawning habitat. In Scotland they are now one of our rarest fish, only remaining in the Cree, Forth and Tay.
This is just one initiative brought into place by the Story Scotland team to protect the local environment; including protecting foliage around the site and identifying and disposing areas of the invasive Japanese Knotweed around the work site.