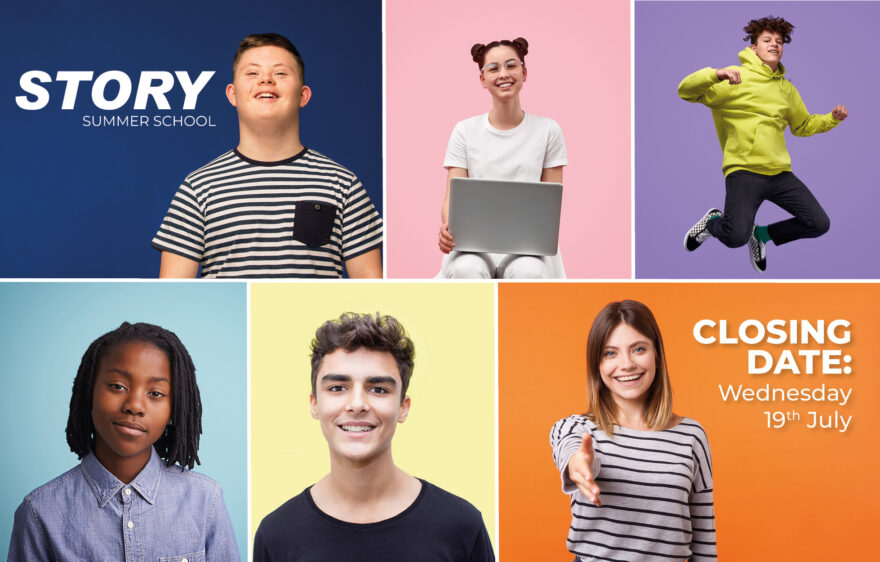 As part of Story Contracting's commitment to investing in the next generation, the business has relaunched its one of a kind work experience programme for young adults across the UK.
Story Contracting welcomes young people into the business every year, providing them with opportunities to see first-hand STEM subjects brought to life, develop their employability skills and reach their full potential.
The Summer School will give young adults, aged 15-18-years-old, the chance to join the business throughout August 2023, and is open to people across Story Contracting's operational areas in Carlisle, Birmingham, Normanton and Scotland (through Developing the Young Workforce.)
The students will learn more about Story and the construction industry by spending the week working with various departments, as well as having the opportunity to visit one of Story's live sites. At the end of the experience, the students will each receive a £25 Amazon voucher.
Andy Joy, Chief Executive Officer, said: "At Story Contracting we are proud and committed to investing in the next generation. Story Summer School is a great opportunity for students to step into the industry and experience the world of work as they take their first steps on their career journey.
Andy added: "We look forward to welcoming the successful candidates for what will be a unique experience in their education and personal development."
Daniel Haughey initially joined Story Contracting for the Summer School, where he gained valuable experience to then lead him joining Story Scotland as a Graduate Apprentice Engineer. Daniel said: "I attended the Story Summer School when I was trying to decide what I wanted to do after leaving school. The Summer School gave me an insight into how the company operates and some of the work that they are involved in. This supported my decision to pursue a career in engineering which led to me applying for a Graduate Apprenticeship with Story."
Across the Summer, Story Contracting will also be offering career top tips and free online business skills courses for young adults, such as decision making and communication essentials, to prepare them for the next steps in their education or career.
Applications are open from Tuesday 27th June until Wednesday 19th July. Click here to apply.