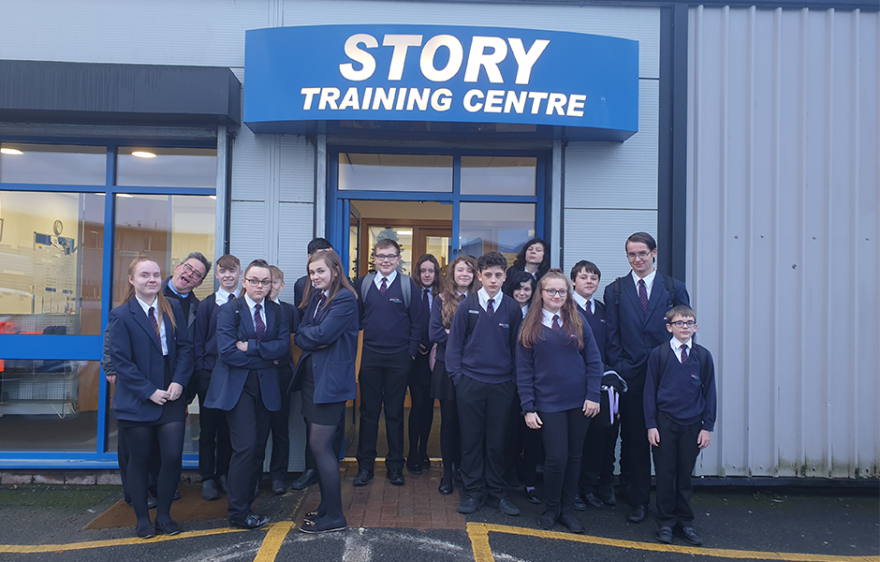 Year 9 students from Beacon Hill Community School visited Story's Head Office in Carlisle this week deliver their LLMAC project presentations.
For the last 6 weeks the pupils have been working with David Robinson, Early Careers Coordinator for Story Contracting and representatives from various areas of the business including HR, Marketing and HSQE to name a few.
The pupils' task was to create their vision of an improved version of Aspatria Railway Station.
The presentations were delivered with great confidence and to a high quality. The feedback received about the pupils from members of the business was extremely positive.
Well done Beacon Hill!