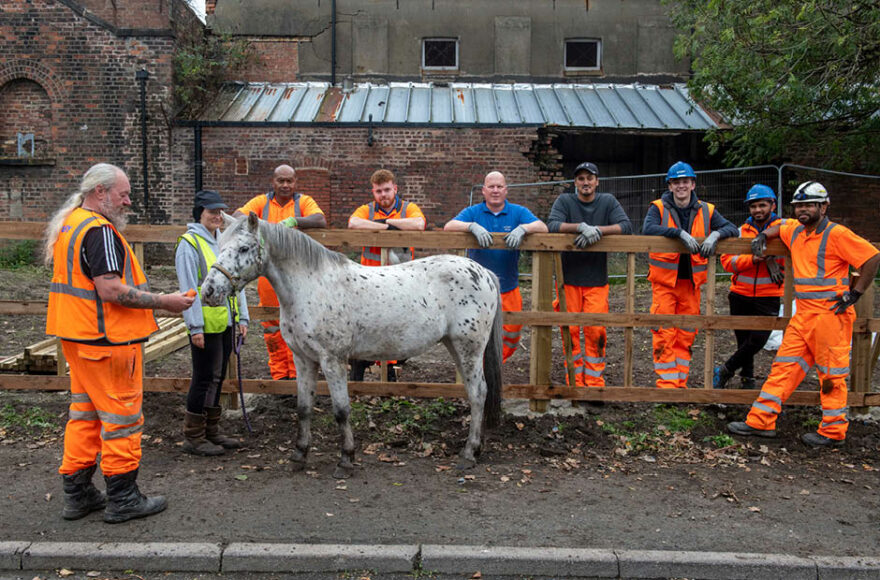 Some of the Story Contracting team have volunteered at charity Park Palace Ponies in Liverpool, replacing a fence and gate in urgent need of repair. The hard work from the team means the ponies can now safely enjoy their paddock again!
Story is currently working nearby on a project for Mersey Rail, where they are carrying out a series of platform extensions between Liverpool and Southport.
Ahmed Aftab, Undergraduate Engineer said: "Helping at Park Palace Ponies was a rewarding project, especially after receiving positive feedback from locals and staff! We got to meet two ponies called Will and Magic, and their names sum up the experience, with good will anything can be magical."
A huge thank you to Jonny Atwell, Martin Draper, Lyndon Hemsworth, Jone Rabebe, Isimeli Naerecoko, Kamlesh Poorunsing (and his wife for providing cakes), Thomas Snowden and Ahmed Aftab for all of your hard work.
And a special thank you to Adrian Speed and Darryl Rahill for returning to the project for a second day and completing the final touches!