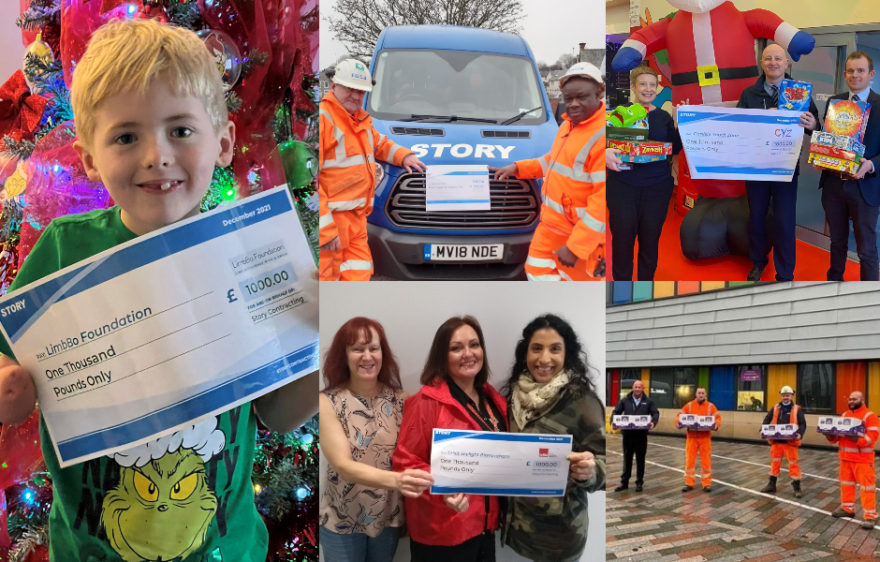 This Christmas Story Contracting's staff have raised £5,000 for the company's Charity Partners.
Five charities, which sit across the businesses' regional operating areas, received a £1,000 donation as part of Story's commitment to support the worthwhile causes. Extra donations of selection boxes and toys were also given.
The charities are:
Cumbria:
Chorley & Manchester:
Yorkshire:
Birmingham:
Scotland:
Over the past year, staff from across the business have carried out various fundraising activities to raise the money donated to the charities – from sporting challenges and bake sales, to raffles and virtual quizzes.
Jason Butterworth, CEO of Story Contracting, said: "We're delighted to be putting our support behind our charity partners this Christmas. We recognise it's more important than ever during this challenging time that we stand up and be counted upon to help the most vulnerable within our communities."
Jason added: "We will continue to support the charities in 2022 through voluntary work and fundraising, to make a real difference for the charities and those who depend on them."