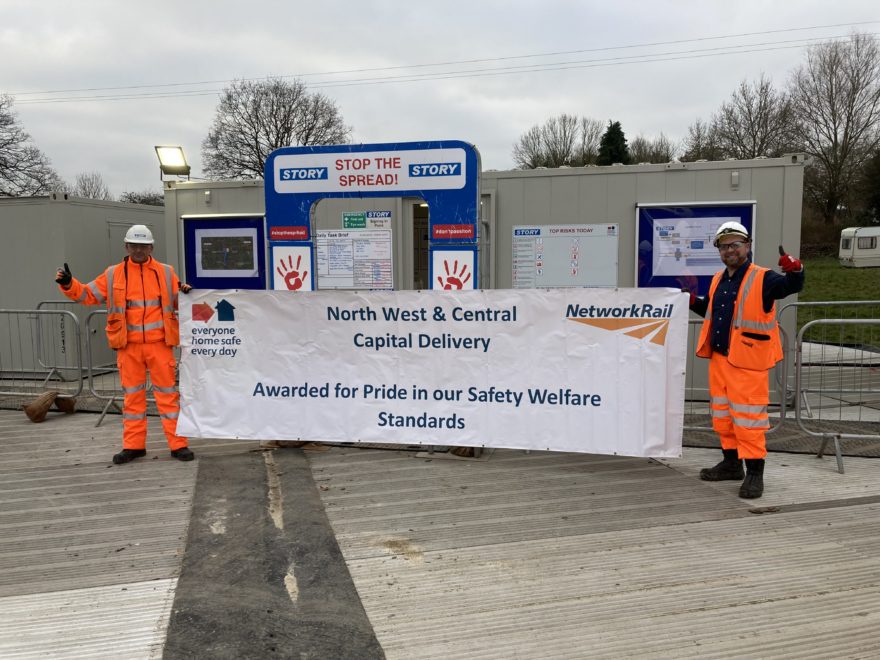 The works at DCL 178 Stratford Upon Avon Canal have been awarded a Network Rail safety banner following a recent site audit.
The banner acknowledges the work put in by the project team to ensure the highest standards of health and safety are met on the site.
DCL/178 is a 20m single span underbridge, memorable for its split bridges, built with a gap to allow the tow ropes of the boat horses to pass through, and its unique barrel-roofed lock cottages in 1910. The bridge has come to the end of its life span and so on behalf of Network Rail, Story Contracting are replacing the bridge to help to keep the railway safe and reliable for passengers, freight services and the public for years to come.
The existing bridge will be removed and installed in sections in December 2021 using Kirkow Cranes brought into site via locomotive.
Jason Tierney, Contracts Manager for Story, said: "Excellent work by the site team at DCL/178 Stratford Canal to achieve this award of the safety banner by Network Rail. The team are preparing for a major blockade this Christmas time and to have a good site establishment is critical for our delivery. Well done to all involved."