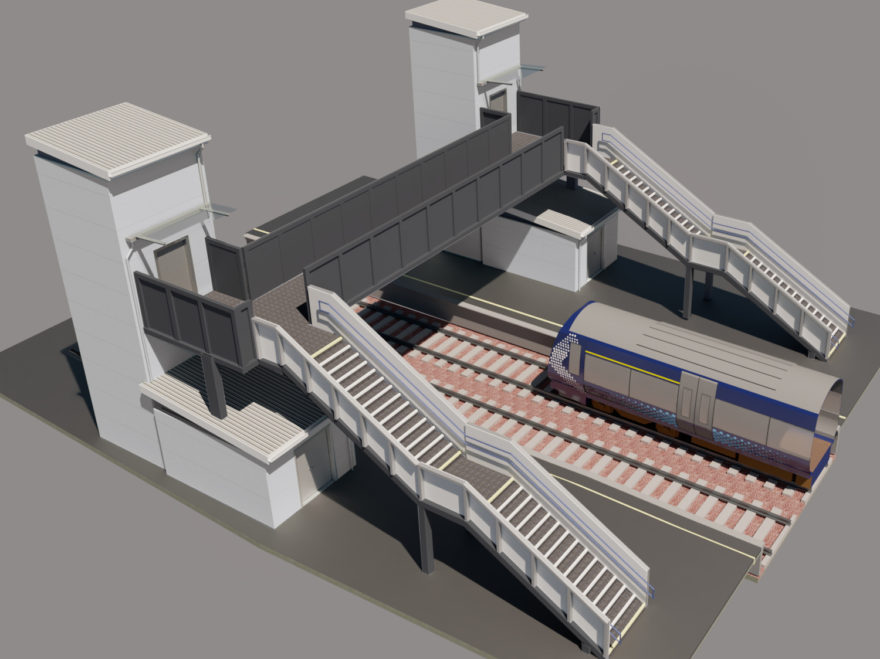 Work has started on a project to improve accessibility at Croy station in North Lanarkshire.
The nine-month project will see Story Contracting, on behalf of Network Rail, install a new footbridge and lifts to make it easier for people with impaired mobility or those travelling with luggage, children or cycles to access the platforms on the busy Edinburgh-Glasgow (E&G) route.
When complete, the footbridge will take station users from the entrance, over the railway, with lifts providing step-free access to and from the Edinburgh bound platform.
The construction of the bridge is set to begin in January 2022, with the installation of the bridge and lifts scheduled to be completed in August 2022.
Michael McArthur, Network Rail's project manager for the accessibility work, said: "The bridge being built at the station delivers modern standards of access for those travelling to or from Croy on a day-to-day basis and will improve the travelling experience for passengers.
"The new bridge and lifts will help everyone in the community access services at Croy station easily as part of our efforts to enable even more people to travel by train.
"Delivering step-free access at stations to open up our network is one important way in which we are improving the overall experience of travelling on Scotland's railway".
The project is part of a rolling programme of investment designed to improve access within stations for people with impaired mobility.
Story Contracting are also delivering Access for All works at Johnstone station in Renfrewshire.