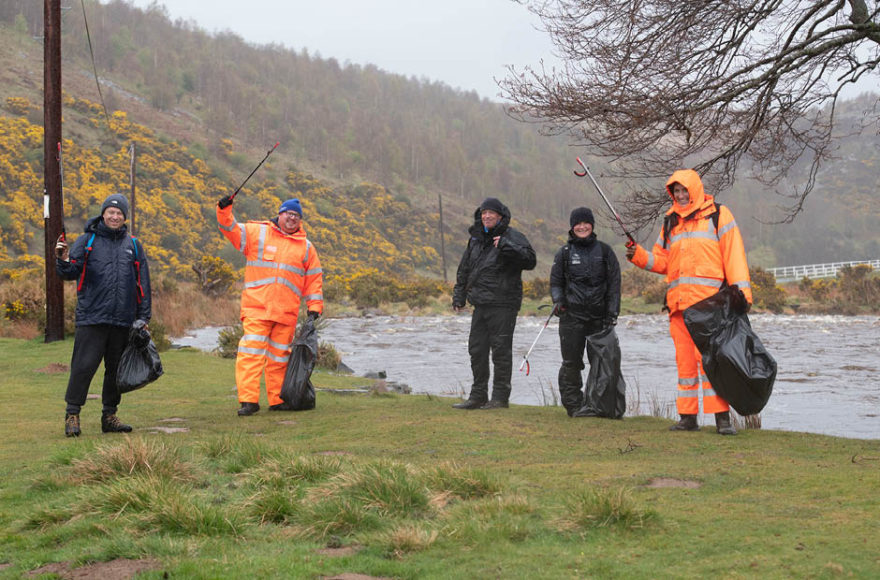 A group of volunteers from Story Contracting recently carried out a litter pick in the Northumberland National Park.
The team spent the day in the Breamish Valley, picking up the litter left behind from the preceding bank holiday weekend.
The initiative marks a commitment by the company to invest in the communities in which it works, with Story currently providing its employees with two days leave specifically for volunteering activities.
Emma Porter, Construction Managing Director, who took part in the litter pick, said: "Our slogan at Story is to 'do it right' and that includes the way in which we work and interact with our local communities.
"In Construction, our role is to create better spaces for people to live. Although a slight change from our day jobs, initiatives like these litter collections align with what we believe in and who we are. As a business, we have a responsibility to play our part in the community, preserving the beauty of our green spaces so that the people living in them are healthier and happier."
The Northumberland National Park frequently welcomes volunteers to help with a variety of practical tasks, from litter picks and car park tidies through to site maintenance and conservation projects.
Dave Richardson, Volunteer and Apprenticeships Development Officer at Northumberland National Park Authority, said: "We'd like to say a huge thank you to Story Contracting for arranging a volunteered litter pick with us in the Breamish Valley. Despite the rain and generally poor weather conditions, the team's spirit remained high and together they helped restore part of our National Park to its natural beauty, litter-free.
"The team of three were accompanied by our Rangers, Shaun Hackett and Tess Wenham, who were grateful for their hard work and upbeat, positive attitude. We appreciate the time and effort involved and can't wait to welcome the team back in the future."