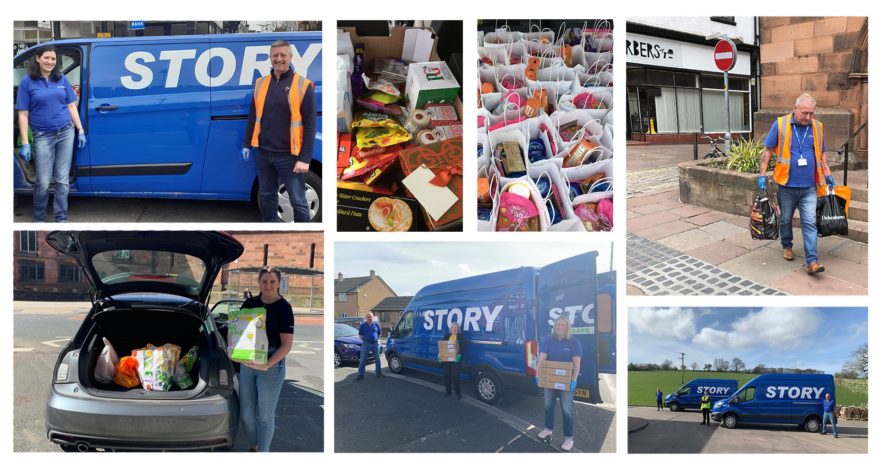 Story Contracting is celebrating after being highly commended for the 'Social Value' category at the North West CECA Awards, which were hosted at The Midlands Hotel in Manchester.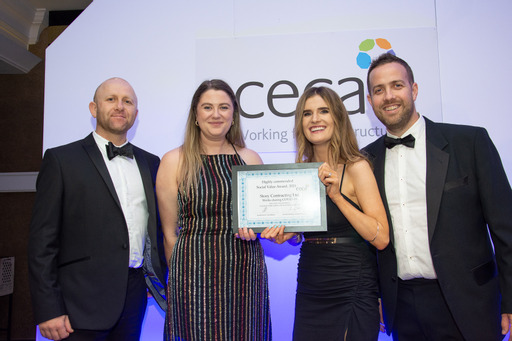 The Social Value award acknowledged the support offered to the community during the difficult circumstances caused by the COVID-19 pandemic. Story has volunteered over 1000 hours and donated over £3000 in the last year to help vulnerable communities, vital personnel, and emergency services.
Stuart Worsley, Operations Director (Rail England), said: "We are very proud of Team Story for stepping up when the pandemic hit last year, and our Story spirit let us keep going and got things done for our community. Congratulations to everyone involved."
The Siddick Overbridge reconstruction and new footbridge, was also given a mention for the Project of the Year category. Story restored a life-expired and quickly collapsing road over a rail bridge on behalf of Network Rail, as well as commissioning a new pedestrian bridge to the Port of Workington, ensuring the port's long-term viability.