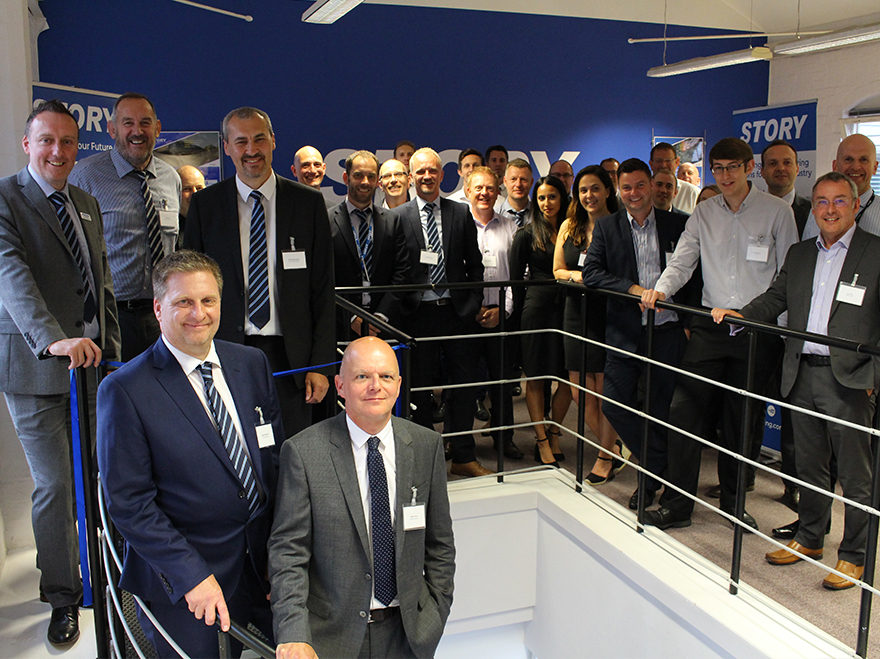 Story Contracting welcomed clients, partners and suppliers to help officially open its newly established office in Birmingham.
Teams from Network Rail and leading companies in the rail industry joined infrastructure specialists, Story Contracting to celebrate the opening of the company's Midlands office.
The office has been set up to help Story and its strategic partner, FJD Consulting, deliver improvement projects across the Midlands and further South as part of a £38m two-year Network Rail framework contract for structures work.
Jason Butterworth, CEO of Story Contracting, joined Fred Story, Founder and Chairman, to cut the ribbon on the building located on Caroline Street.
Ian Purdham, Managing Director (Rail England) – Story Contracting said: "We were delighted to be joined by our suppliers, partners and clients to celebrate the opening of our new regional office in Birmingham.
This new office enables us to better serve our clients and projects in the area, allowing us to offer new opportunities as we build and grow our team in the Midlands region."
Ian Jones, Route Delivery Director – LNW Renewals at Network Rail said: "It's great to see the opening of a new office in Birmingham for Story Contracting. They are a key supplier for Network Rail's renewals portfolio in the Southern part of North-Western Central region. This new office will allow the Story team to continue to delivery high quality projects in this new region."
The Birmingham team recently completed its first project from the new office, delivering strengthening works to Snow Hill Tunnel in the city and are currently delivering rail improvement projects in nearby Walsall and Tamworth.