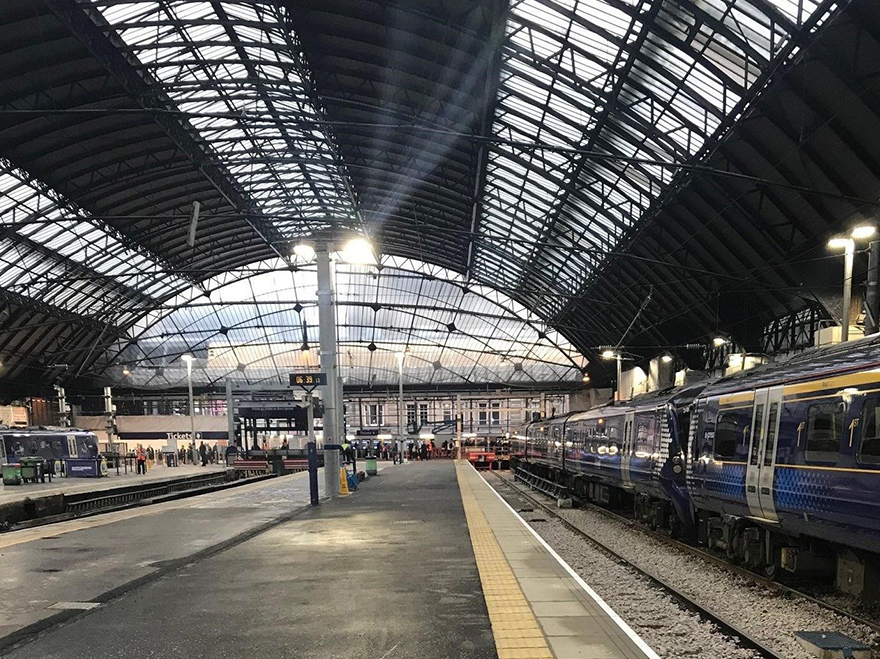 Story Contracting, on behalf of Balfour Beatty and Network Rail, have successfully handed over the newly extended platforms at Glasgow's historic Queen Street train station.
Extended by 26-metres, Platform 2 and 3 were re-opened to the public following the successful completion of a four-week long programme of work, delivered as part of Network Rail's £120m project to redevelop and expand Scotland's third-busiest station.
Story Scotland (a division of Story Contracting) joined Balfour Beatty, forming a team of 90 engineers who worked over 21,000 hours to install 100m of new platform walls, 160m of new track and connect it to the existing infrastructure, as well as extending the overhead power lines by 50m.
The refurbishment to the station, which opened in 1842, has allowed the larger 8-carriage Class-385 trains to use the platforms.
John MacArthur, Story Scotland Managing Director, said:
"The team put in a huge effort, working day and night to ensure we were able to successfully deliver the Platform 2 & 3 extensions at Queen Street Station.
"A logistically complicated project, the Story Scotland and Balfour Beatty team worked collaboratively to deliver the extended and refurbished platforms inside a busy station within such a short period of time."
Backed by Story's extensive fleet of first-class plant machinery, the team was able to remove over 2000 tonnes of material and transport new materials to and from the station using eight engineering trains.
Kevin McClelland, Route Delivery Director for Infrastructure Projects, said:
"When works are complete overall in spring 2020, the new station will not only be transformative in terms of the passenger experience, with longer electric trains, but also in terms of the station surrounds – providing a vibrant and contemporary building in the heart of the city centre."
Story Contracting previously delivered the replacement of track slab in the Glasgow Queen Street tunnel for Network Rail's Edinburgh to Glasgow Improvement Programme (EGIP).