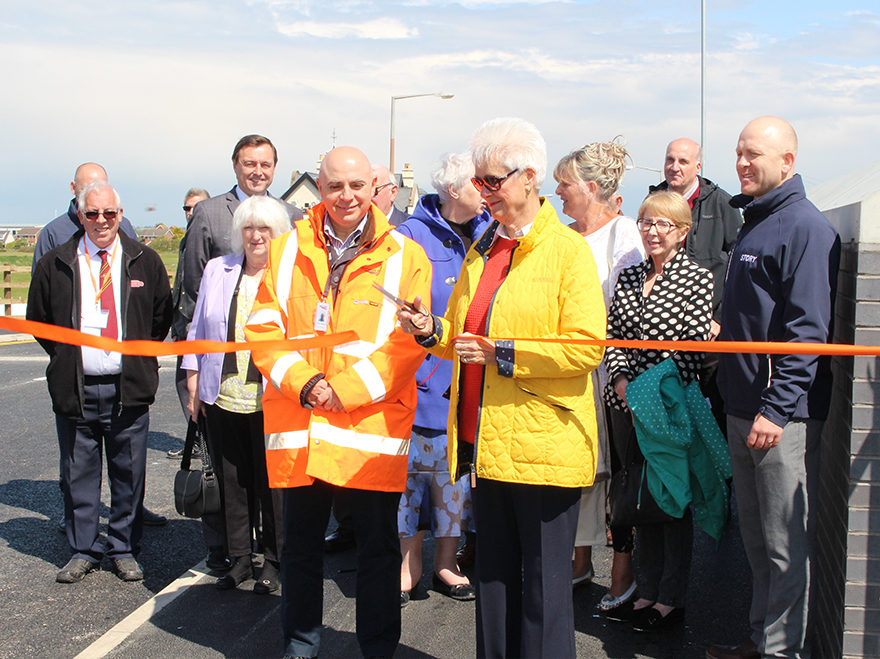 Network Rail praised the 'good collaboration' with Story following the completion of the Highbury Road Bridge replacement in St Anne's, Lancashire.
Finished at the end of May 2019, the project was delivered by the Rail division as part of Network Rail's Great North Rail Project.
Kathryn Berry, Scheme Project Manager at Network Rail, said: "Story engaged well internally with project delivery and planning, they applied lessons learnt really well to influence the design and delivery."
Commenting on the safety of the site: "The site was always so well kept and safe behaviours displayed. Good visual briefs in the core weekend and step up to safety sessions."
Scoring 10 – the highest possible score – on the development of the bridge, the team were praised for their proactive approach to Stakeholder Management.
"All jobs should be like this one in terms of community engagement. It's a good news story for Network Rail.
"Great feedback was given from local authority and golf course; the community engagement sessions, letter drops and the collaboration between Network Rail and Story comms/marketing teams to update on social media were really good."
She added: "It's a good reflection of Story behaviours by site ops."
The praise from Network Rail also follows positive feedback from the local residents (watch the clip below).