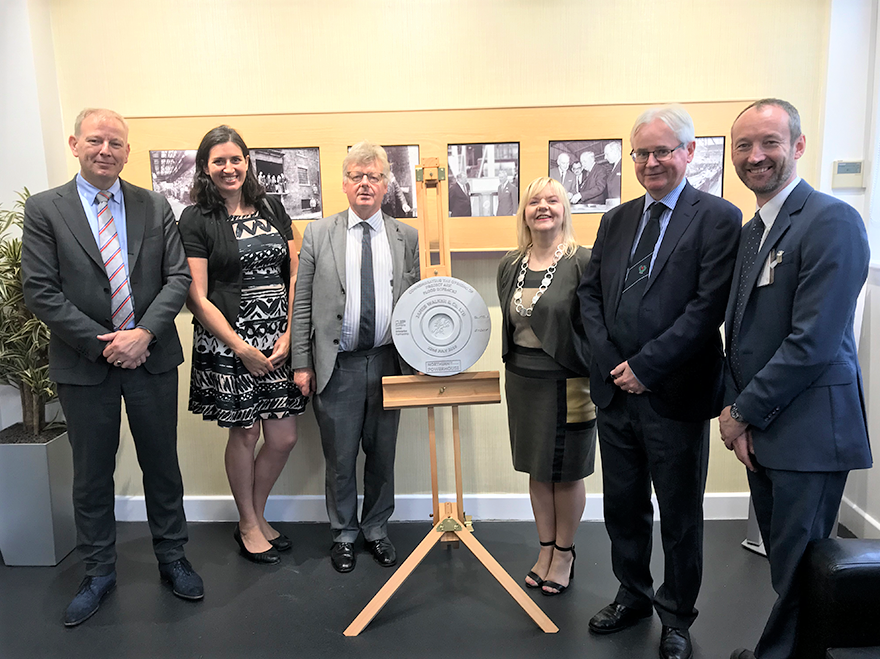 Story Contracting team members attended an event at James Walker & Co in Cockermouth last week to celebrate the official opening of Project Ark, the Cumbria LEP-funded flood defence project recently completed by our Construction team.
Works began on-site in September 2018, with the new protection measures consisting of 900 sheet piles driven 5m down to reach bedrock around the production buildings, as well as three motorised hydraulic vehicle access floodgates, three manual pedestrian floodgates and two pumping stations with the capacity to pump over 21,000 litres of water per minute.
Earthworks were also carried out to reduce levels allowing for the construction of a new internal roadway and two large flood plain loss compensating swales/ponds with a capacity of over 11,000m3.
The event itself consisted of a presentation from Mark Brook (Manufacturing Director – James Walker SBU) and a speech by Diederik Neeb (Managing Director – James Walker SBU) before the official opening by Lord Inglewood (Vice-Lord Lieutenant of Cumbria & Chairman of Cumbria LEP).
A big thank you from the James Walker Directors was expressed to everyone who was involved in the James Walker project from start to finish helping to make it a success.
"Many thanks to all the Story team for this excellent feedback from our client, a fine example of what we be do best, a project completed on time, within budget and a happy client." Emma Porter, Construction Director