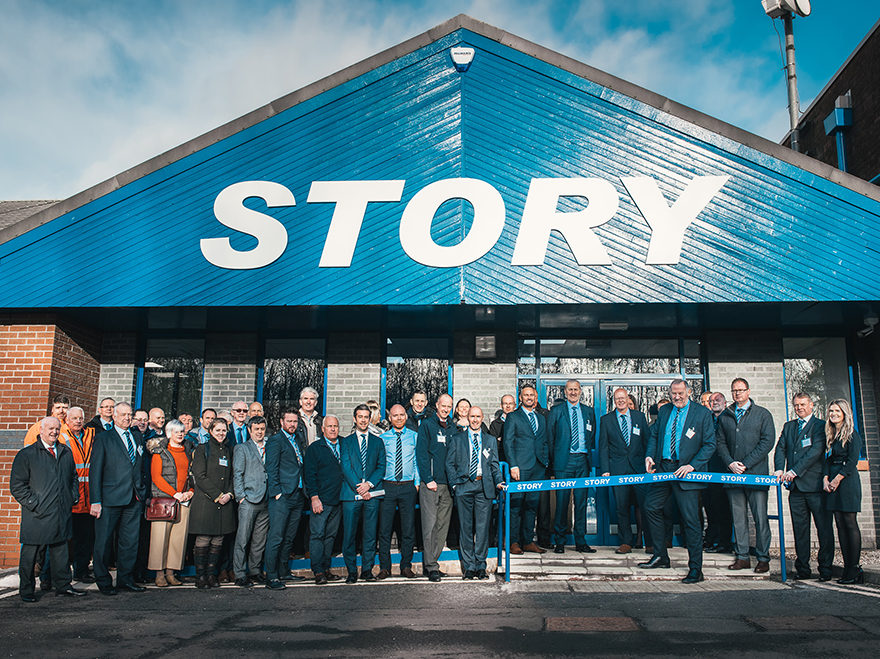 Fred Story, the founder of family-owned Story Contracting, today cut the ribbon at the formal opening of the new Scottish head office in Blantyre with clients and suppliers.
The newly renovated 2,150sqm office facility will accommodate Scotland's expanding team, bringing together the rail, civils and plant divisions of the business. It includes training rooms, open-plan working areas and a 1,000sqm workshop facility to provide machinery and equipment across work sites in the region.
Story, founded in Carlisle in 1987, already has offices in central Glasgow and Edinburgh, and employs over 230 people across Scotland. It delivers award-winning infrastructure projects for Scotland's Railway including a contract of renewal and enhancement projects in Scotland worth £135 million over the next five years.
The family-owned company is now targeting another 300 employees to fulfil a series of impressive contract wins across the UK, including up to 60 graduates, trainees and apprentices over the next five years.
John MacArthur, Managing Director, Story Scotland, said: "Today's official opening of our new head office marks the start of an exciting new chapter for Story and also celebrates our commitment to Scotland. We successfully delivered more than 50 projects in Scotland last year and will deliver over 80 in 2020 and this new facility will assist us in delivering these major projects across the country."