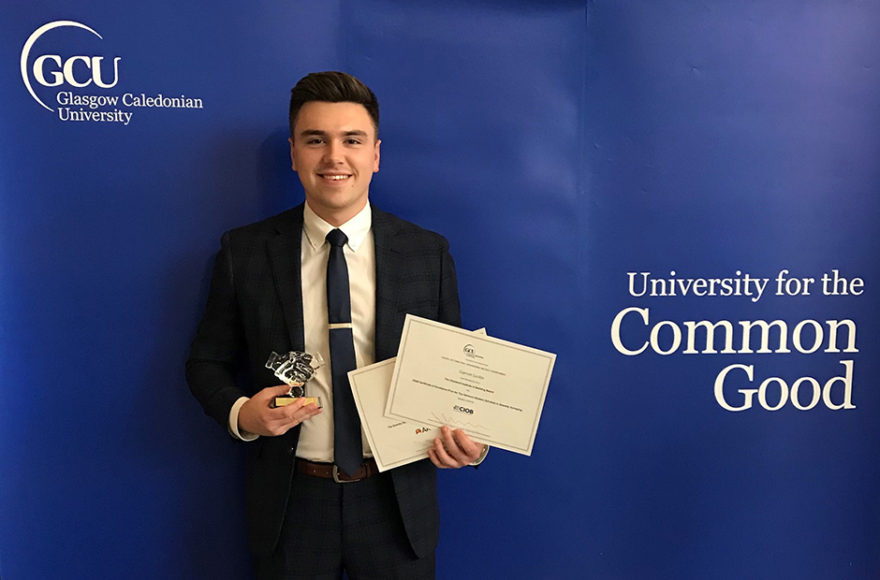 Garrett Leckie joined Story Scotland – a division of Story Contracting – three years ago on placement from Glasgow Caledonian University.
Fast-forward to 2020 and 21-year-old Garrett has graduated university with a 2:1 BSc Honours degree in Quantity Surveying and become a full time Quantity Surveyor with Story.
Garrett said: "I worked every day at Story when I wasn't at university. This helped me gain further experience on the job and understanding of the construction industry; in turn improving my academic studies."
During his studies Garrett received two awards for his commitment to learning and training:
– Arcadis Group Top Quantity Surveying Student in Construction and Project Commercial Management;
– The Chartered Institute of Building Excellence Prize for Top Honours Student in Quantity Surveying.
Garrett added: "I was given vast experience both within the office and on-site to give me a taste of what was to come once qualified."
In his training, he has been given experience working as a QS on projects ranging in value from £100k to over £4m, working on key projects such as Oban Rail sidings (£1m) and Auch Viaduct (£4m), as well as CP6 Design works (£2m) among others within CP6.
Garrett said: "I enjoy the fast-paced working environment and variety of projects here at Story."
"Everybody who works in the business is approachable and helpful; it's another reason Story is a great company to work for."
If you're interested in following in the footsteps of Garrett and starting your STORY, click here to view our current vacancies for Trainees and Graduates.