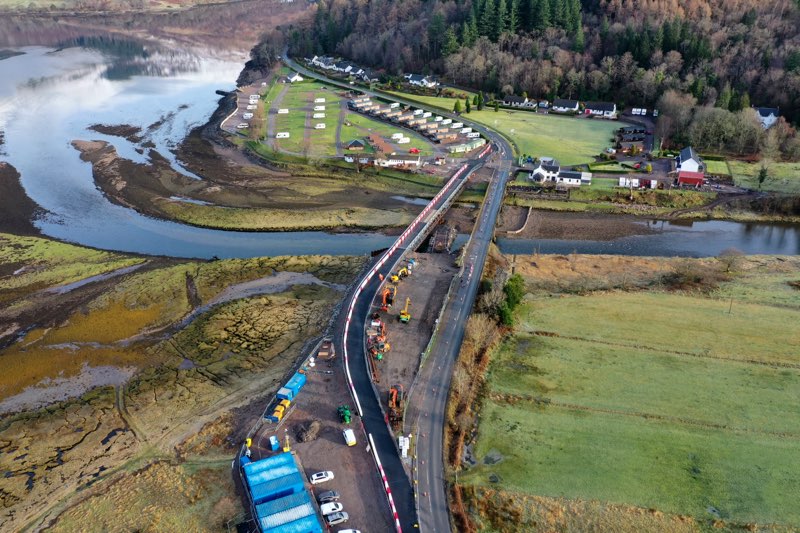 In December 2021, Story Contracting commenced a project to replace the life expired Invercoe Bridge in the village of Glencoe on behalf of The Highland Council.
The project achieved a major milestone last week, with the installation of a new temporary road bridge diversion over the River Coe. This will allow for the existing bridge to be demolished and to begin work on the new permanent structure.
A total of 710 linear metres of sheet piling, 120m³ of structural concrete and 8000m³ of imported rock was installed to allow the 200t temporary steel bridge to be lift into place using a 750t crane.
Works were unavoidably delayed due to heavy rain and high winds – with crane lifts and white lining being postponed – however the new diversion was successfully completed and opened to live traffic on schedule.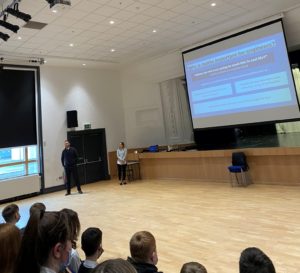 As part of Story Contracting's commitment to inspiring future generations, the team also gave a career talk to over 100 pupils at Lochaber High School in nearby Fort William. The school invited Story along to join a Maths lesson to explain why it's so important in engineering and discuss the bridge replacement works being delivered.
The project is due for completion in March 2023 with works within the water only permitted between December – March to ensure compliance with the marine licence. The new structure will provide continued access to communities around Glencoe for many years to come.