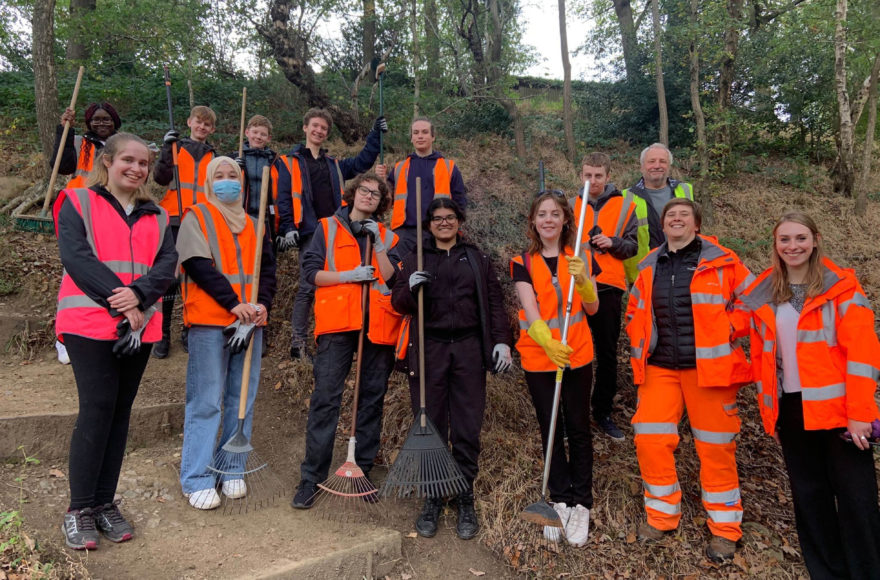 The VolkerRailStory Joint Venture have delivered their first work experience week on the Hope Valley Railway Upgrade.
Twelve students from Sheffield, aged between 16-19, attended the week at the end of October, taking part in a variety of online and in-person workshops to provide them with an overview of the rail industry and a local rail project.
The work experience comes as part of the Joint Venture's work to deliver the Hope Valley Railway Upgrade on behalf of Network Rail, which will see construction and maintenance work carried out along the railway line between Manchester and Sheffield to make the route more reliable for passenger and freight journeys.
During the work experience, online sessions ranged from design and engineering challenges, to commercial, health and safety and CV writing workshops.
The students also undertook a site tour of Dore & Totley station, where VolkerRailStory will be installing new railway track, a second platform and a footbridge, and participated in environmental and community engagement workshops in Poynton Woods.
A local student who took part in the week, said: "I will take away a vast amount of knowledge about the different aspects of engineering and the work that goes into organizing such a large scale project such as the Hope Valley Railway Upgrade".
Another student said: "The placement was very informative and has helped me to understand all the different aspects involved with engineering that I initially didn't know were included. It has therefore provided me with further insight into different careers that are linked to engineering, and has helped me secure my decision on whether engineering is a good degree to take. It is!"
The work experience is one of multiple school engagement initiatives that the Joint Venture will be delivering throughout the Hope Valley project.
Members of the project team have recently mentored students from the Sheffield High School for Girls through a STEM project, while the Joint Venture is also partnering with Primary Engineer to deliver a classroom-based rail project to 10 local primary schools in the area.