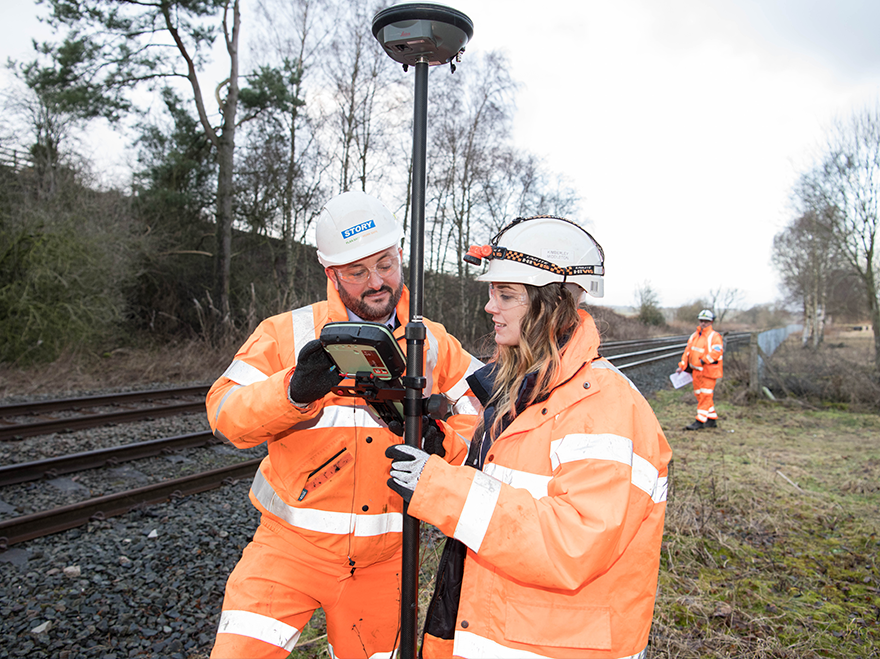 Rewind three years to 2016 and history is being made at Story Contracting.
Straight out of University, Kimberley Middleton, has just been accepted as the company's pioneering Graduate Engineer.
The company had never taken on a graduate until Kim, who gained a first in Civil and Structural Engineering (MEng) at the University of Leeds, asked if she could become the first.
"It feels good to say I was the first graduate at Story and I'm proud of the achievements I've made on the course. The programme was shaped for me and now I'm helping to shape it for future graduates," she said.
During her time on the Graduate scheme, Kim worked on numerous projects, including her personal favourite – Eden Browns Repair Works.
Back to 2019 and 26-year-old Kim has marked another milestone for Story, becoming the first graduate to complete the three-year graduate scheme to become a Project Agent.
In her new role in the Rail division, she will manage the project planning for the five-year framework contract worth up to £50m to carry out geotechnical work on the London North Eastern (LNE) route, and other major projects. She will also help mentor the two new graduates who will join the team in September 2019.
"It's important to me that I become a role model for the next generation of engineers, especially for young women.
"The lack of female engineers is a real issue and I don't think it's going to change unless STEM industry's engage with young girls earlier on in their lives. In the generation we're in, kids are obsessed with online influencers and want to become Instagram stars because they see it as a glamourous job."
Kim added: "We need to think outside of the box when it comes to inspiring them – maybe female engineers vlogging and running Snapchat or Instagram accounts. I think that's how we have to reach out to the next generation."
As one of the only girls studying maths and physics A Levels in her school year, Kim has always avoided social norms.
"Just because I was the only girl, I wasn't going to let this put me off taking A Levels or a university course I enjoyed.
"As a STEM ambassador my main aim to encourage children from all walks of life and show them that regardless of whether you're male, female, from a low-income family, not the best in your class at maths, you can still have a career in a STEM."
Kim and Story Contracting are both proud to support International Women in Engineering Day 2019, to raise the profile of women in engineering, focusing on the amazing career opportunities available to females in this exciting industry.