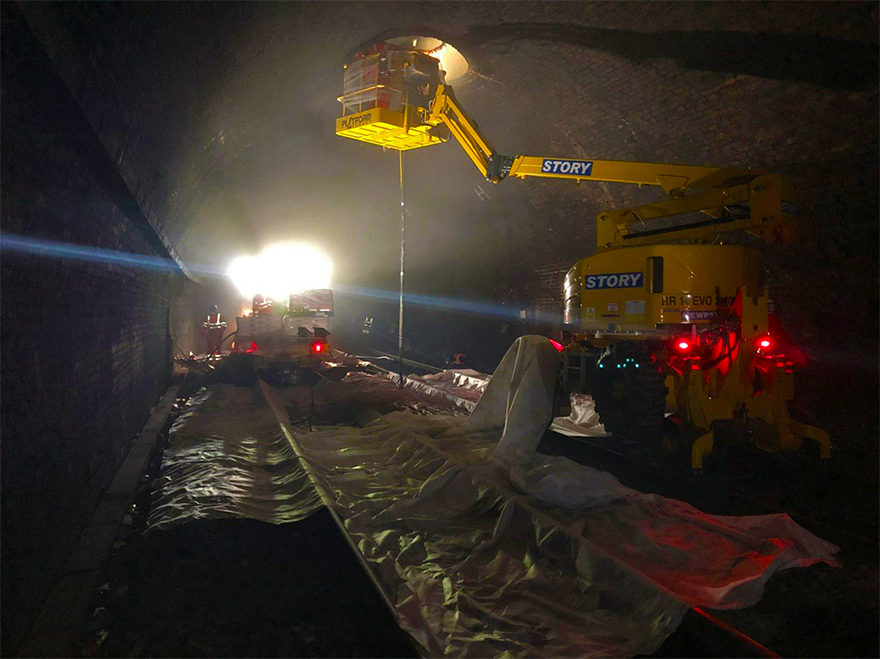 Underneath Birmingham's busy streets contractors have been repairing part of the city's history.
The 20-man team has spent their last 12 weekends carrying out strengthening work to Snow Hill Tunnel, which dates to the mid-19th century and the days of rail pioneer Isambard Kingdom Brunel.
The 635-yard city centre tunnel links Moor Street station at its southern end with Snow Hill at its northern end – where contractors found evidence of the key role rail has long played in keeping the city moving.
Senior project manager Matt Brown said at the northern end of the five-metre high, brick-lined tunnel there was still evidence of sidings that were used for transporting milk and post. Most intriguingly there used to be an underground entrance to the then Birmingham branch of the Bank of England.
He said: "It is a bit of a maze at the north end. The siding was used to transport cash and bullion by train. I think it was last used in the 60s and the entrance is all sealed up now."
The shaft strengthening work was carried out by Story Contracting and supported by local contractors. It was the first project completed from the newly opened Birmingham office in the city's Caroline Street.
The Snow Hill work, which was also carried out on behalf of Network Rail, involved spraying eight tonnes of concrete onto the walls over three weekends; construction of a 120-year shaft cap to reduce stress, brickwork repairs, pinning and grouting.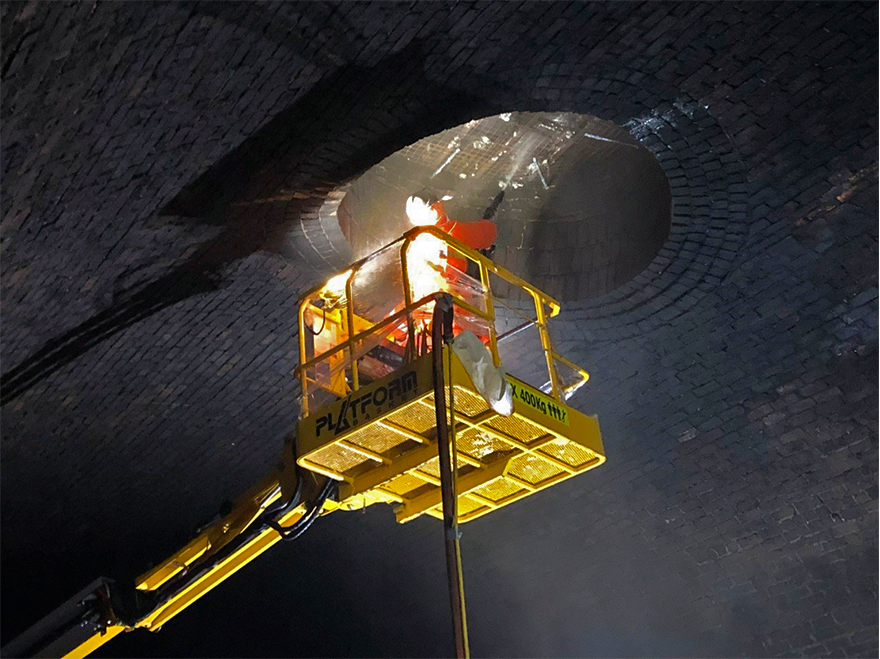 The tunnel is on the Didcot to Chester (Chiltern) line and carries the non-electrified lines servicing the West Midlands and London Marylebone.
Mr Brown said: "The most pleasing aspect is that we were working only a few metres under ground as it is quite a shallow tunnel and we did not get any complaints about inconvenience.
"Our biggest challenge was the speed of the project from it being awarded in November to getting on site in January and then delivering. But it was safely completed and handed back to the client on time."
Infrastructure specialist Story Contracting has been awarded a £38m two-year Network Rail framework contract for the London North Western rail route covering Crewe to London and will be working with FJD as a strategic partnership on improvement projects across the Midlands and further south.
Snow Hill station was closed as part of the Beeching Review and the last train passed through the tunnel in 1968. It re-opened in 1987 when a new station at Snow Hill was built and Moor Street station was re-sited.
Before the recent work could get under way a full ecology survey was under taken ensuring the works did not impact bat roosting areas.