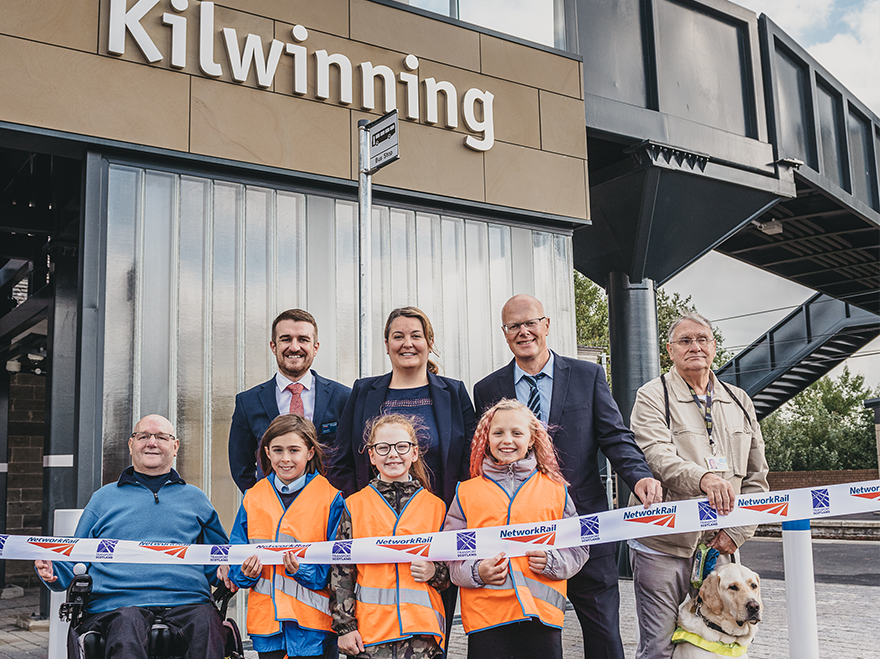 Story Contracting and Network Rail have officially opened Kilwinning station's new, fully-accessible footbridge and lifts to the local community.
Following a £4m investment, access to the North Ayrshire station has been transformed with a three-span footbridge with lifts and stairs giving step-free access to all platforms to significantly enhance the journey experience for those with impaired mobility or travelling with children, luggage or bikes.
Delivered by Story Scotland (a division of Story Contracting) on behalf of Network Rail, work at the station also included a new footbridge, upgrades to the CCTV system, train notice boards and lighting as well as enhancing the station frontage and waiting areas and resurfacing the car park.
The scheme marks the sixth Access For All project completed by Story Scotland for Network Rail.
John MacArthur said: "We're proud to be supporting Network Rail in the delivery of improved access within stations across Scotland.
"Supporting the communities in which we live and work is one of our guiding principles and we have cemented this into the work we have delivered in Kilwinning from day one.
"From partnering with a local primary school to supporting local community events, the project team have gone above and beyond in ensuring we leave a positive lasting legacy in the town."
Three local children from Abbey Primary School were invited to the opening after winning a rail safety poster competition. The posters are now on permanent display inside the station.
Evie, Ebonii and Amber, joined Cunninghame South MSP Ruth Maguire, Network Rail Scotland Route Director Liam Sumpter and John MacArthur, Story Scotland MD, to cut the ribbon on the new lifts.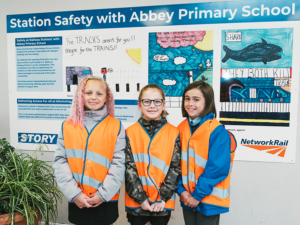 Ruth Maguire MSP said: "It's fantastic to see Kilwinning station become fully accessible. The new footbridge and lifts will make a tremendous difference to the local community and open up new opportunities for rail travel.
"This investment will not only benefit those with limited mobility but also older residents, parents with young children and those with heavy luggage or cycles."
Liam Sumpter, Network Rail Scotland Route Director, said: "We are delighted to have completed this investment in Kilwinning station and the new bridge will make the railway easily accessible to even more people in the local community.
"Scotland's Railway is working closely with Transport Scotland to deliver access improvements at as many stations as possible so we can open up the network and create more travel choices for people across the country."
The project has been funded by the Access for All scheme, which is an ongoing investment in Scotland's Railway designed to improve access within stations for people with impaired mobility.