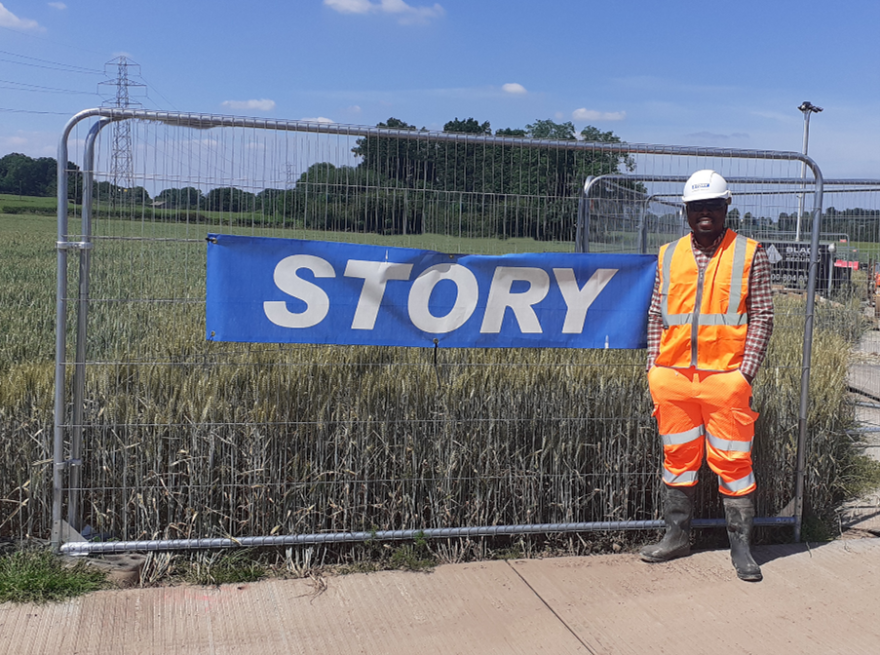 Story Contracting recently welcomed their 900th colleague, bringing them to another huge milestone moment.
Ezekiel Olorunnipa has joined the Birmingham team as a senior engineer – "I am excited to be joining and I'm looking forward to this journey of great learning and opportunity with the Story family."
Helen Jameson, Group People Director added, "I am proud to say that thanks to the hard work and dedication of Team Story, we have successfully grown again… and in the year that Story celebrates its 35th birthday, we reach a total of 900 colleagues!
"We are proud to develop our business into new regions, and even with our growth in numbers, we still remain a grounded business where good people work hard, look after each other and deliver fantastic results.
It's my absolute pleasure to work with so many committed and genuine colleagues – thank you to each of you for the part you play in this fantastic business."
In the last 12 months, Story has recruited 220 new colleagues across our UK-wide footprint including apprentices, trainees, and graduates as part of our commitment to develop future talent.
Want to join our team? Visit  www.storycontracting.com/jobs to view our current vacancies.