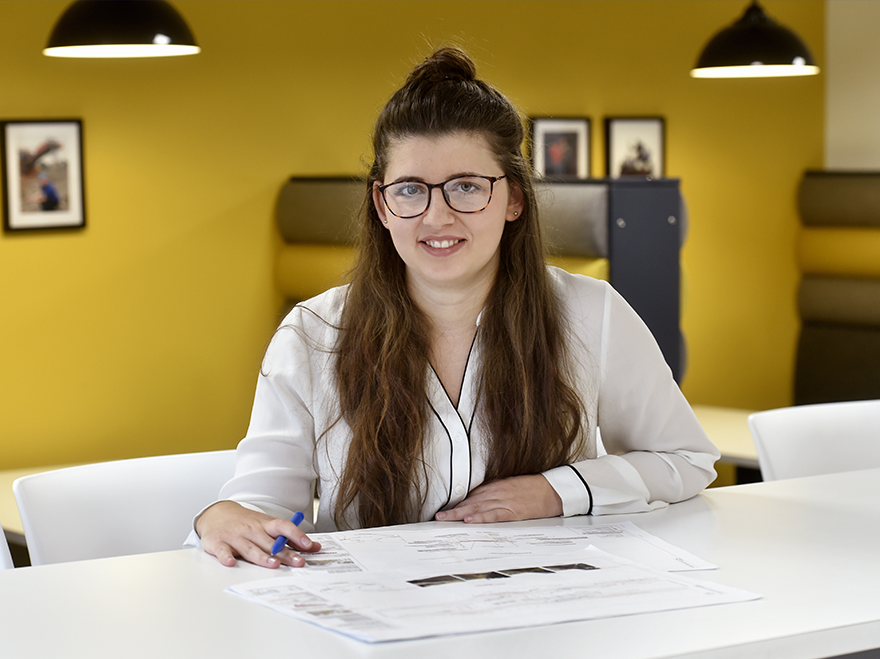 Claudia is a Graduate Civil Engineer, currently working in Story Contracting's Rail Division.
Joining the company in 2018, Claudia is one of two female graduates in the latest cohort of graduates.
"I love my job as a Civil Engineer and the broad variety of things I get to do in my role. No day is ever the same working at Story; one day I could be working on flood defences and the next it could be a bridge!
"I first became interested in Civil Engineering when I was at college. I enjoyed maths and problem solving at school, and my Dad was a great role model as a mechanical engineer, so a career in engineering really appealed to me and once I took a course in it at College, I knew it was what I wanted to do."
Before joining Story, Claudia studied Civil Engineering at Teesside University.
"There were 50 people on my course and I was one of only four women. I think there is still a lot of work to be done around gender equality and encouraging more females into Science, Technology, Engineering and Maths (STEM) related careers and studies."
At Story all Graduates become STEM ambassadors and attend higher and further education career events and school STEM learning days as part of the company's initiative to encourage more children and teenagers to consider careers in construction and engineering.
"I'm really proud of the work we do at Story to inspire both girls and boys, to pursue STEM subjects. To be the role models who will help inspire the next generation of engineers is very special."
Claudia added: "My advice to other women would be, if you ever doubt you can't do something or even if you think you're going to be the only female doing it – just go for it, take every opportunity that comes your way regardless of your gender."